Emerging markets diversity outpaces JP Morgan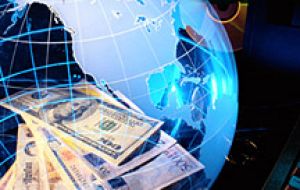 JP Morgan's family of EMBI (Emerging Markets Bond Index) indexes, once seen as the most important measure of aversion to developing countries' risk, no longer expresses the diversity of fast-growing emerging markets, the bank admitted in a report

The two main indexes of that family, the EMBI+ <11EMJ> and the EMBI Global <11EML>, have been losing their benchmark status as local debt markets become the preferred destination for investors interested in higher yields and countries willing to get rid of dollar-linked debt. "With a shrinking stock of sovereign external debt and EMBI Global spreads near the all-time low, EMBIG spreads no longer reflect the dynamics currently at play in emerging markets," JP Morgan's analysts wrote in a research note. Spreads on the EMBI Global and the EMBI+ reached an all-time low of about 165 basis points in January, and have been trading close to that mark so far. The tightening is a result of ample global liquidity coupled with scarcity of sovereign dollar-denominated bonds. In the meanwhile, the real action has been happening in local debt markets, which represented 64 percent of the total emerging markets trading in the third quarter of 2006, according to the latest survey released by EMTA, a trade association for the sector. According to JP Morgan, its GBI-EM index, based on local debt markets and launched in 2005, already has the largest market capitalization in the emerging markets category â€" 693 billion US dollars against 299 billion for the EMBI Global, as of the end of 2006. The GBI-EM index, however, tracks fewer countries than the EMBI Global and includes more Asian countries, where local markets are more advanced, JP Morgan said. "Only 17 emerging markets countries are now included in the GBI-EM Broad index compared to 32 in the EMBIG," the bank said in the report. "As more countries enter the GBI-EM and the index becomes less Asia-centric, the credit ratings between the GBI-EM and EMBIG (countries) will begin to converge," it added.