Falklands expect busiest cruise season on record: 81.000 px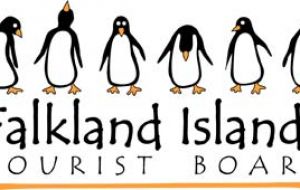 The coming Falkland Islands 2007/08 cruise ship season will be the busiest on record with an estimated 81.000 passengers expected to visit the South Atlantic archipelago beginning October 20, reports the Falkland Islands Tourist Board, FITB.

This represents an increase of 50% over the last season and the busiest day for the capital Stanley is scheduled to be December 4 when 4.900 tourists are expected from three vessels. Stanley's population is estimated in 1.700. Forty six different vessels are expected to call in the Islands compared to forty two last year. FITB reports that Sullivan Shipping has managed to secure nine new vessels that will make their maiden call this season. Sullivan have also expanded their operations to offer fourteen different shore excursions and will also offer keen golfers the chance to play a round at Stanley Golf Course and to step into the homes of local Islanders. FITB underlined that because of all the publicity in the first half of the year with regards to the South Atlantic conflict 25th anniversary commemorations, there has been a surge of land based bookings which has been met with new accommodation facilities and an increase in the number of private tour guides. This is valued as highly positive since Falklands land based tourism results so far has been considered short of its potential. FITB and Stanley travel agencies were also involved in the promotion of this sector having attended last September Travel Mart Latin America in Cartagena de Indias, Colombia, which is one of the most important events in the year for South American travel specialists and international trade press. The 31st edition of Travel Mart convened around 900 delegates representing 250 to 300 "buyers" of the Latin American tourism product and services from global markets, and 250 "suppliers" representing every country in the Latin American Region. The event has earned a reputation for quality and results, primarily because it features the "SelectMatch Pre-Scheduled Appointments System" that enables buyers and suppliers to have up to 20 business appointments each day, with each appointment lasting 20 minutes and arranged in advance. Agents only meet with operators who have a genuine interest in what the Falklands has on offer, and whose clientele are a likely market for the Falklands product. Last July a similar trip was completed by FITB staff to Australia and New Zealand to raise awareness of the Falkland Islands and boost visitor numbers. On November 5 the new FITB General Manager, Jake Downing is scheduled to arrive in the Islands. Born in Suffolk England, Jake has lived in New Zealand since 2004 where he is currently responsible for the management and development of eight visitor information centres across Auckland and surrounding islands. The information centres receive in excess of 1 million international visitors each year, and Jake has been instrumental in tripling their profits during his three and a half year tenure.