Bull market for lamb and mutton in 2008 predicts SUL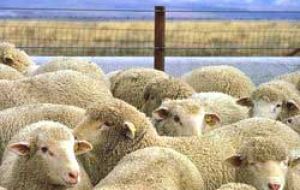 In the first six weeks of 2008 the average price of Uruguayan ovine meat exported to Brazil averaged 2.593 US dollars per ton, which is 17% higher than in the same period of 2007, according to the latest edition of the official publication from the Uruguayan Wool Secretariat (SUL).

According to the report the strong demand from Brazil (which has seen its currency appreciate significantly) and a recovery of price levels in the European Union have created very favorable conditions for mutton and lamb. This is particularly true (and surprisingly) of the frozen boneless leg of mutton. The SUL reports also forecasts that the main characteristic of the ovine meat market this year is a lesser overall supply. This can be tracked to Australia and New Zealand which have undergone a considerable drop in production and export surpluses. Australia and NZ represent 90% of global ovine meat exports. According to SUL, based on figures from similar organizations in Oceania, Australia's lamb production, because of the serious drought, will have a lesser supply of lambs, probably a 3% drop, while export surpluses are estimated to fall 1 to 2%. In practical terms lamb production is expected to contract by 50.000 tons in Australia, an 18% reduction while exports are forecasted to fall 17%. This has been proved by the latest prices paid for live heavy lambs in Australia, 3.30 US dollars per kilo, the highest since July-August 2004. Meantime in New Zealand overall lambing in 2007 dropped by 1.7 million head, while production conditions continue to be "complicated". Live lambs in NZ made an average 1.24 US dollars per kilo in 2007, up 5% from 2006. Uruguay this year also expects a slight fall in lamb production as other more profitable production alternatives are advancing over traditional sheep soil. Heavy live lambs in Uruguay in the first six weeks of 2008 reached the price of 2.19 US dollars per kilo. SUL points out that although insufficient rainfall affected pastures on the other hand the dry weather was a blessing for the sanitary condition of flocks.