Farmed salmon disease outbreak in Magallanes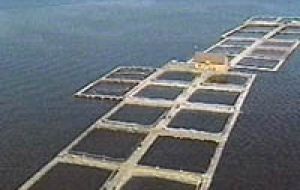 Chile's government confirmed this week that Infectious Salmon Disease (ISA) virus is present in the Magallanes Region (Region XII), more precisely at a salmon farm from Nova Austral in the Puerto Natales area, north of Punta Arenas.
According to reports from the company although no extraordinary deaths have been reported at the farm, they agreed to the elimination of 303.000 pre-smolts, which is to be carried out together with staff from Chile's Fisheries Department. "Currently we are investigating the virus contagion whether it was vertical through the salmon spawns from the Los Lagos Region, purchased in 2007, or horizontally through contamination from a nursery in the area which effectively reported ISA positive in June 2007 but with no clinical symptoms", said Nova Austral in an official release. Cesar Barros from SalmonChile praised the company for its openness and transparency and said the Chilean government should better support with funds and staff Sernapesca (Fisheries Sanitary Department) to improve prevention and monitoring. SalmonChile has implemented several self regulatory measures among which more resting time for farming areas; ban on fish movements between farms and stricter controls in processing plants to ensure the 100% elimination of the virus. ISA is highly contagious, can generate high mortality rates among salmon, but is harmless for humans. However the outbreaks of ISA have seriously impaired the Chilean salmon industry exports, one of the country's most dynamic with an annual turnover of over two billion US dollars. The ISA virus has generated a great controversy in Chile since farms want to move from infected areas to supposedly free regions such as Magallanes, where the local fish industry and environmentalists fear the spread of the disease.