Thursday,
January
14th
2010
- 03:05 UTC
UK economy could be crawling out of recession, according to latest data
The UK economy grew in the fourth quarter of 2009 for the first time since the summer of 2008, according to forecasts published Wednesday.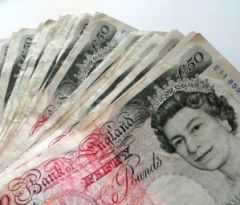 The National Institute of Economic and Social Research said its latest monthly estimates suggest UK economic output grew 0.3% in the three months ending in December, following on from a growth of 0.2% in the three months ending in November.
If so, that would mean the UK economy shrank by 4.8% in 2009 - a bigger fall in any year of the great depression and Britain's biggest contraction since 1921.
This isn't the first time NIESR has announced the end of the UK recession.
It first predicted the UK had begun to grow again last summer. By the autumn every single UK economist agreed the UK had begun to grow again - only to be proved wrong when the official data came out.
But data this morning showed industrial production rose by 0.4% in November, slightly higher than the consensus forecast adding weight to hopes its will be third time lucky for NIESR.
There wasn't much joy for manufacturers though as output decreased in ten of the thirteen manufacturing sub-sectors. The largest decreases in output were in the machinery and equipment industries, which fell by 17.4% and the basic metals and metal production industries, which fell by 12.1% between November 2009 and November 2008. October industrial production was revised 0.1% lower.
With many suggesting the UK could easily fall back into recession in 2010 the news also showed how important it will be for policy makers to keep an eye on the economy and not let it slide back again at the first sign of recovery.
Anyhow the UK will have to wait until the end of January, when the Government's official figures are released, to find out if the recession has officially come to an end.