Exxon-Mobil claims to have drilled the longest extended-reach well offshore
Saturday, April 17th 2010 - 03:04 UTC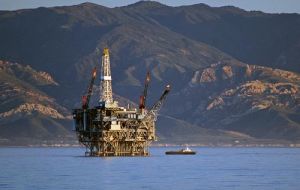 Exxon-Mobil has completed an extended-reach well offshore southern California, which it claims is the world's longest extended-reach well drilled from an existing offshore fixed platform drilling rig.

The well drilled from the Heritage platform extends more than 9.7 kilometres horizontally and more than 2,134 metres below sea level. Exxon-Mobil used its Fast Drill technology on the well, which can improve drilling rates by up to 80%, the company says.

"These new tools and lessons learned from our recent work off Russia's Sakhalin Island have been crucial in helping us reach these resources safely and efficiently," says Kok-Yew See, Exxon-Mobil's US production manager.

"Through the use of this extended reach drill technology, the well will be able to produce an additional 5.8 MMboe, an amount equal to the annual energy consumption of over 144,000 Californians.

The Santa Ynez Unit, located in US federal waters, is comprised of the Hondo, Harmony, and Heritage platforms. They produce oil and gas from the Hondo, Pescado and Sacate fields. Since 1981, the Santa Ynez Unit has produced more than 450 MMbbl of oil.

According to Exxon-Mobil, the company in 2007 advanced extended-reach drilling technology, which allowed oil production in the western Sacate field from the existing offshore Heritage platform. This technology has been applied to the newest well to "access previously unreachable resources" without installing an additional structure, the company says.