Piñera announces huge investments in the state-run copper industry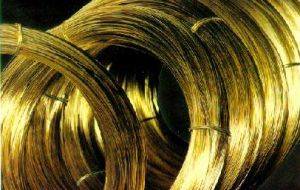 Chilean President Sebastián Piñera has announced plans to invest 15 billion US dollars in Codelco, the state-owned copper company. Speaking to an audience of workers, managers and executives at a mine in Calama earlier this week, Piñera said the investment would bring about "a renaissance and a new youth to Codelco".
"We will begin the full operation of the mine at Chuquicamata and push the tunnels of El Teniente mine 300 meters lower in order to reach new deposits," he said.
"We are going to build new tunnels, with one extension being equal to the distance between Santiago and Chillán, because we are going to seek new sites for mining and new riches for our country.… We need to approach the future with new technology, with respect and care for the environment, because this is the new stage of Codelco, the renaissance, and we need to work with the best technological and environmental standards."
Piñera noted that last year the mining industry contributed 30 billion to Chile's GDP. "That means one out of every five pesos was made by the mining industry," said Piñera.
"Out of the 66 billion USD of exports in 2008, the mining industry produced almost 60%, which means for every five dollars that we exported, three were from mining".
This investment should come as no surprise after Codelco's massive first quarter earnings in 2010. Between January and March the company made about 1.5 billion, compared to only 97 million in the same quarter of 2009.
The sharp increase in demand for copper should keep prices fairly high, although with the precarious economic situations in the US and Europe the price per pound has recently taken a tumble down to US$2.84.
Even so, the price of copper is still 20.17% up for the year and analysts predict that the price is expected to reach US$4 per pound within six months.
By Andrew Dornon – Santiago Times