World Cup in South Africa Bypassed 'Plan B'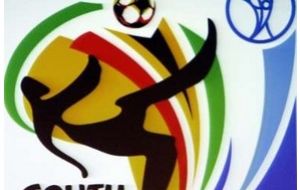 The following piece was written by Pravin Gordhan, South African Minister of Finance and published in Bloomberg Business Week.<br />
The 2010 World Cup soccer tournament that kicks off Friday represents much more than just a sporting spectacular for South Africa.
The multibillion-rand investment in the upgrading and building stadiums and in transport infrastructure underpinned economic activity during the six years of intense preparation, but most especially during the past two years when our economy slowed and even went into a brief recession.
Being chosen as the first African country to host the World Cup since the inception of this international event in 1930 meant we had high expectations to fulfill. Critics and pessimists cast doubt on our ability to pull it off, suggesting a "Plan B" should be put in place. Some said that construction deadlines wouldn't be met -- they were wrong.
There were concerns that costs would skyrocket -- in fact, we contained them.
To suggestions that crime would deter fans from coming -- the tourists who are pouring in to the country show otherwise.
The detailed planning and meticulous management that went into this project have put to rest doubts that our country couldn't handle an event of this magnitude.
Final Whistle
South Africa has always viewed the hosting of the World Cup not as an end in itself, but as a catalyst for development whose benefits will be felt long after the referee blows the whistle marking the end of the last game. That's why the national government has spent almost 30 billion rand (3.9 billion US dollars) (*) on transportation (roads, airports, and ports of entry), telecommunications infrastructure, as well as stadiums (building six new ones and upgrading another four).
The 11.7 billion rand investment in 10 world-class stadiums alone created 66,000 new construction jobs, generating 7.4 billion rand in wages, with 2.2 billion rand going to low-income households and therefore contributing to reduction in poverty.
Though stadiums have been the most visible part of the World Cup-related expenditure, the lion's share of the expenditure has gone into transportation and telecommunications infrastructure, and the renovations of our ports of entry for visitors. The government spent 13 billion rand to upgrade train stations near stadiums, improve roads and undertake the massive facelift of our country's airports. Ports of entry received 3.5 billion rand for renovations, including improved information technology infrastructure equipment at border crossings.
Some 1.5 billion rand has been invested in broadcast technology, much of which was used for broadband Internet access. This technology will remain an asset to this country for years to come.
Fighting Crime
The fight against crime has also received a fortifying boost, with 1.3 billion rand being spent on safety and security. This has resulted in 40,000 new, well-trained police officers on our country's streets. These recruits will remain on the force, leading to a permanently safer South Africa.
South Africa has comfortably financed all of this investment out of current expenditure because of our fiscal prudence, as well as the high levels of tax compliance over the years.
As high-profile an event as this is, at no stage was the national government budget process compromised. All World Cup funding proposals went through the same budgeting and prioritization processes as those that weren't part of the tournament. This process also threw out those projects that had limited legacy value. The National Treasury's World Cup Unit oversaw all building expenditures, ensuring that any cost escalations were justified and controlled.
Credit-Crunch Fallout
We had initially estimated that the World Cup would add 0.5% to economic growth this year, expecting around 400,000 fans. The financial difficulties in much of the world, however, left many would-be travelers out of pocket. Nonetheless, FIFA expects about 350,000 soccer fans to visit South Africa. The National Treasury estimates that tourists will contribute about 15 billion rand to our economy through spending on hotels, meals, transport and so on. This money will circulate throughout the economy, spreading benefits much wider than just the hospitality and transport industries.
The additions we see to economic growth will also not be limited to this year alone, with spin-off benefits well into the future.
What is certain is that the World Cup will be the best possible advertisement for South Africa and the region, showcasing the endless variety and opportunities on offer.
The 2006 World Cup in Germany was watched by almost 6 billion people, and we expect to at least match, and probably exceed, that figure. Many people may never have considered South Africa as a travel destination. A month-long look at how beautiful and varied our country is could change this. These benefits are likely to spill over to our neighbors, as visitors seize the opportunity to see more of Africa.
Test Passed
The World Cup has been an important test for our country. All preparations for the tournament have been completed on schedule, proving our ability to pull off such an event. We have changed perceptions about South Africa, and indeed the African continent. We look forward to more trade, more investment and more tourists. The World Cup will be an immense celebration, but it will also be a milestone to a more developed, cohesive South Africa.

Finance Minister Pravin Gordhan

(*) One US dollar is equivalent to 7.75 Rand; one Rand equal to 0.129 USD