Chilean wine retailer to promote sales in Peru, Brazil and Colombia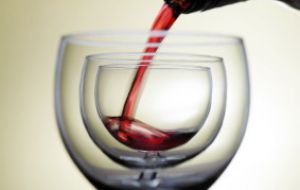 Three months after opening its newest store in Chile, The World of Wines - a key Chilean wine retailer – is looking to expand throughout the region.
Peru, Brazil and Colombia are the countries with the strongest economies in the short run, said general manager Alejandro Lepori.
"We believe Peru to be the most attractive right now, due to a developing interest in gastronomy. In our opinion, it could be one of the first options, but we are also looking at Brazil and Colombia."
While the company does not want to neglect its own national market, it aims to open a store outside Chile sometime in 2010, especially in the capitals of the abovementioned countries.
Although Chile wine and wine tourism business took a hit after February's earthquake, World of Wines is hoping for a 20% sales increase this year.
The newest store opened the day of the earthquake, Lepori said.
"Because of the earthquake, the results were not exactly what we hoped for in March," he said. "However, we had a good April — when we began to see the sales that we had estimated."
"The second quarter is always better," added Lepori. "We hope that the Bicentennial celebration will encourage sales, together with Christmas, and we are thinking that if we have a successful first quarter, we should have a really good second quarter."
Of the five stores that World of Wines owns, the store in Isidora Goyenechea brings in the most sales.
By Alanna Nuñez – Santiago Times