Uruguayan tycoon involved in major corruption and tax scam in South Africa
Wednesday, November 17th 2010 - 20:45 UTC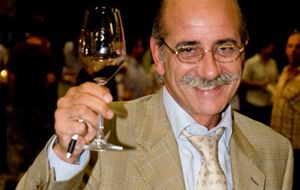 Uruguayan businessman Gaston Savoi long established in South Africa is facing corruption and tax evasion charges in association with top figures from the ruling African National Congress party belonging to the provincial governments of KwaZulu-Natal and Northern Cape.
According to the South African press Savoi owes the revenue service R35 million (approximately 5 million US dollars) and is under investigation for "round-tripping" (moving funds to disguise their source) and money laundering, according to a document before the Pietermaritzburg High Court.
Savoi, who heads Intaka Holdings and its associated companies, has been arrested three times in as many months for an alleged R180m (25.7 million USD) scam in which he allegedly supplied, through the flouting of tender procedures, water-purification and oxygen plants to the two provincial governments at inflated prices.
He is accused of giving "kickbacks" or paying "commissions" to senior officials and politicians, including former KZN Treasury head Sipho Shabalala and Northern Cape Finance, Economic Affairs and Tourism MEC John Block. They are all facing criminal charges.
Savoi is considered a man of great wealth, and the assets forfeiture unit secured a court order against him and most of the others implicated in the crimes, preserving their assets until the outcome of their trials.
But the man tasked with identifying these assets, court-appointed curator Hein Hattingh, says in his latest report filed with the high court that he is concerned that Savoi is hiding money overseas.
Hattingh has been mandated to secure about R180 million (25.7 million USD) from the Uruguayan businessman, some of his business associates in the Cape, as well as Shabalala and his wife, Ntombi, Durban advocate Sandile Kuboni, former health MEC Busi Nyembezi and former government officials Victor Ntshangase and Alson Buthelezi.
Hattingh said he now had a total of R144m under his control – about R100m of it from Savoi and his companies. He said Savoi, while no longer the CEO of Intaka Holdings, having handed over the reins to his son, Rodrigo, remained the cornerstone of the group and was focusing on trading pharmaceuticals internationally through Intaka Nutri, generating a profit of R2m to R3m a month.
Hattingh discloses that during the past financial year, Intaka Holdings made a profit of more than R85m, mainly owing to the sales of water-purification plants locally and internationally.
While it is not mentioned in the report, allegedly Intaka sold 71 water-purification units to the Angolan government for about R4m each over the past few years.
Hattingh said his investigations had revealed that most of the profit was used to repay a loan and grant a further loan to another Intaka company, Intaka Manage, which existed solely to give financial and accounting services to the group. This left no money to pay the R35m tax debt.
Hattingh said Intaka Manage was initially funded from a R57m loan from Swanton Enterprise Corporation, registered in the British Virgin Islands.
This was repaid during the 2009 financial year and Swanton then lent the Savoi Family Trust R36m, "an unusually substantial amount", said Hattingh.
"This means the trust benefited from profits made by Intaka Holdings in an indirect manner," he said. "I am informed that Sars (revenue service) is investigating round-tripping and the police commercial crime unit is investigating whether these transactions amount to money laundering."
In the report, which is dated November 9, Hattingh says he has not been able to establish a link between Savoi and Swanton, and expresses concern that Savoi is trying to conceal his interest in the company.
However, The Mercury has been told that the link has subsequently been proved and the company is owned by a trust established by Savoi's father, and Savoi is a beneficiary.
Hattingh said he had requested the financial books to investigate further and said in the meantime, the R30m assets of the trust under restraint – including Savoi's Maserati and Ferrari, and five luxury properties in Constantia and Tokai – must not be released.
Regarding submissions by Savoi's wife, Gilda, that some of the restrained properties belonged to her Hattingh said he would probe how she had paid for these.
He said it appeared that she was paid R35 000 a month from Intaka Manage but, according to certain key staff, she had not worked there.
In an earlier report to the court, Hattingh said the Learjet owned by Intaka Manage, and which was also subject to the restraint order, must be sold.
The Savoi family is known to have property and other assets in Uruguay, some of which were recently sold. In Uruguay Savoi also had a medical and laboratory supplies company which apparently was fined several times for distributing pharmaceuticals with contents that did not comply with label prescription.