Chilean wine exports recover in 2010 and reach 1.5 billion US dollars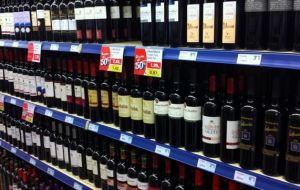 Last year was a great year for Chilean wine exports. Despite the drop in wine exports that followed the 2008 financial crisis, in 2010 the wine industry reported sales of 1.5 billion US dollars, a 12.4% increase over 2009.
"This isn't a surprise to us," said René Merino, the President of Vinos de Chile. "We knew this year would be great in terms of sales. The demand for Chilean wine continues to grow."
In total, Chile exported 733 million litres of wine last year with the average case costing 26.99 US dollars, or 0.58 US cents less than the industry had hoped to receive.
"After the financial crisis, markets began demanding cheaper wine, and slowly we are beginning to recover what we had wanted to receive," confirmed Merino.
Last December the average price fell 3% and the export volume increased 21.4%, which resulted in a 20.9% increase in profits over 2009.
Bulk purchases of wine experienced the largest increase, with prices rising to a record 97 cents per litre.
The United Kingdom imports the largest amount of Chilean wine, with a 22% market share. But Brazil and China, with their growing economies, may begin to import as much as the UK in the coming years.
"We have calculated that in the next five years China's consumption of wine will grow to .5 litres per capita," declared René Merino.
By Amanda Reynoso-Palley – Santiago Times