Chile and France sign deal for development of uranium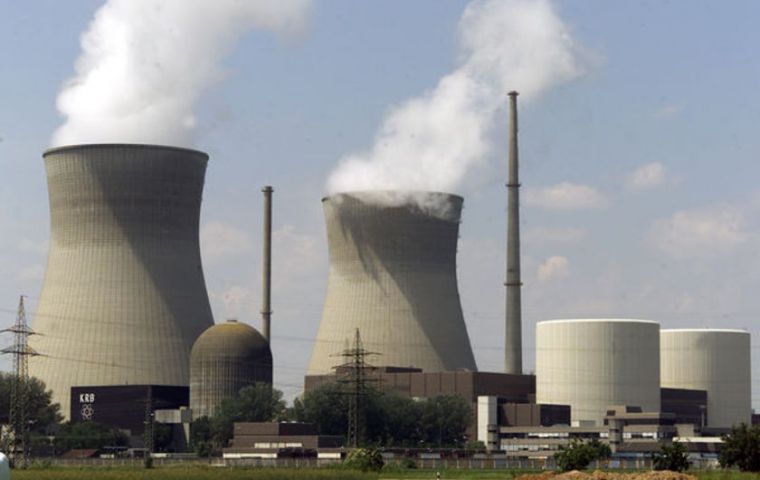 Chile and France on Saturday signed a deal promoting the exploration and development of uranium. The deal between the state-owned Codelco (copper mining company) formalizes France's ability to source minerals, including uranium, from Chile's mining sector.
France is a global leader in nuclear energy, with nuclear reactors providing 80% of its energy.
"Chile is a global player in mining," said Eric Basson, France's minister Economy, Industry and Employment. "France has two companies, Areva, uranium and Eramet, strategic metals, which are important players in the sector. ... France must ensure supplies of uranium and is interested in strategic metals."
Codelco head Gerardo Jofre said that while the mining of uranium was in is infancy in Chile, this deal presented a great opportunity to open up new markets with a world leader in the field.
The deal also opens the door for the transfer of nuclear technology and includes the exploitation of lithium and other specialized minerals which are in high demand in France.
Chile is exploring development of a nuclear energy sector as it bids to move away from fossil fuels. The deal with France could help acquire needed knowledge and expertise should Chile opt for a nuclear energy future.
President Sebastian Pinera will discuss proposals for Chile adopting nuclear technology when US President Barak Obama visits Chile next month.
By Mark Briggs – Santiago Times