Mercosur trade integration insufficient to guarantee free circulation, claims EU
Tuesday, April 12th 2011 - 17:57 UTC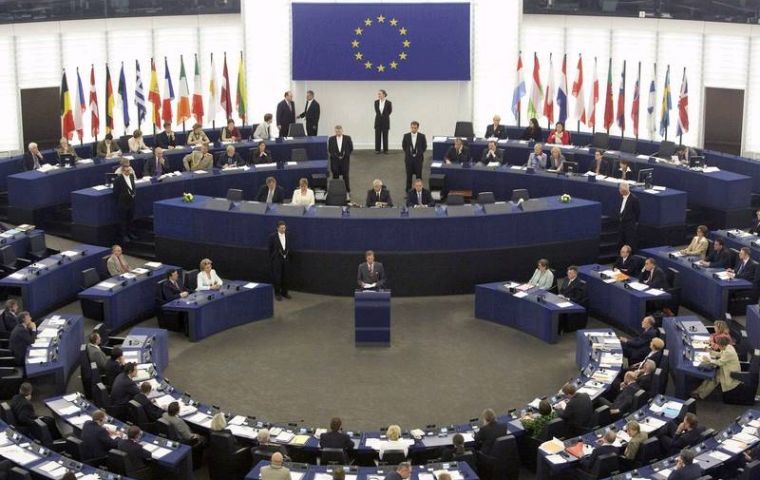 Several European Union objections to the current functioning of Mercosur have surfaced in documents relative to the ongoing trade negotiations round which is scheduled to have another chapter early May in Asunción, Paraguay.

"The level of commercial integration of the Mercosur customs union is not sufficient currently to guarantee the adequate free circulation of imported goods in the region", reads an EU document which was released by the Buenos Aires media.

Furthermore a (trade) agreement would not generate a real added value "in the absence of regulations that guarantee the effective and complete free circulation of EU farm produce to the interior of Mercosur", adds the report.

More specifically on Argentina point 55 of the report expresses "deep concern with the current commercial policy implemented by Argentina, which violates WTO obligations as it limits food imports which compete with the local production". These measures must be added to the non automatic import licensing system that has already impacted negatively on EU exports.

Point 54 brings up the issue of animal and plant sanitary conditions and calls for a close monitoring of different reports from the Brazilian Sanitary Vigilance Agency, Anvisa, referred to the extended use in Brazil of plague-control chemicals "banned in the EU and in almost the rest of the world and which involve serious human health risks derived from such practices".

The European Parliament is mentioned in point 48, when it states that EU lawmakers are extremely concerned with the impact for the whole EU farming sector in the event of a possible association accord with Mercosur, and therefore considers essential that concessions "be reviewed to protect the interests of our farmers".

Additionally the EP considers 'unacceptable' that the EC resumes negotiations with Mercosur without making a public assessment of the impact in detail, and without being involved in an adequate political debate with the Council and Parliament on the highly sensitive issue. The EU statement A7-0030/2011 approved unanimously last 8 February calls for the inclusion of symmetrical tariff concessions in the accords.

Finally the report mentions that not only farmers' lobbying influenced the EU Parliament but also the EU agriculture deficit which in 2008 reached 7 billion Euros and the fact that the deficit with Mercosur has more than doubled since 2000. Similarly the fact that EU agriculture produce imports from Mercosur total 19 billion Euros while exports a paltry one billion Euros.