Wednesday,
June
6th
2012
- 06:27 UTC
Uruguay planning to expand nascent sovereign debt market to improve liquidity
Uruguay wants to expand its nascent local sovereign debt market to improve the liquidity of its securities, said Azucena Arbeleche, the head of the country's debt management unit at the Ministry of Economy and Finance.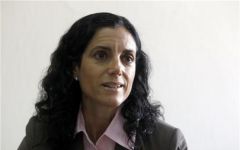 Having reached a point where half of Uruguay's debt load is denominated in Pesos, the government wants to consolidate its benchmark instruments in the local market, Arbeleche said during a Latin America Investment Summit last week.
"Before we were issuing debt all the time, so the idea is to try to space primary debt sales out and have issues that will be reopened," she said. "We are exploring the possibility of creating a program of 'primary dealers' or 'market makers'."
The Uruguayan government, until recently, held weekly debt auctions in conjunction with the Central Bank, but then decided to put more time between sales of primary debt to encourage more trading of outstanding issues by banks, pension funds and insurers.
"This way, the institutions that bought the primary issues would have to get involved in the secondary market" said Ms Arbeleche. The initiative is being analyzed by the authorities of the Ministry of Economy and Finance, along with the regulator.
Under the Uruguayan government's plan only a handful of buyers would be allowed to participate in the primary market, a change aimed at increasing liquidity by encouraging more participation in the secondary market.
"Perhaps not everyone who is now participating in the primary market will continue to be there," Arbeleche said.