Maduro, the most faithful bus driver, but also the most powerful Bolivarian coupe
Sunday, December 9th 2012 - 19:55 UTC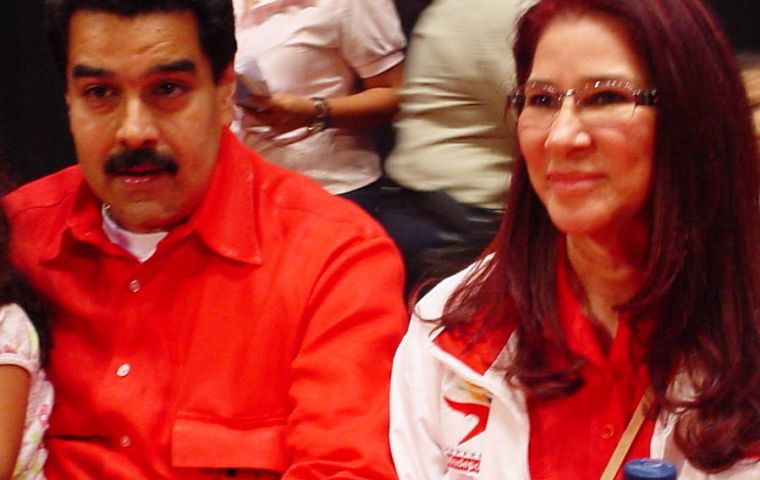 The heir-designate of President Hugo Chavez is a former bus driver and trade unionist with the Caracas public transport. Nicolás Maduro, 50, has been foreign minister since 2006 and also was named vice president in October. As foreign minister Maduro has been a faithful ambassador of Chávez' views, including often radical critiques of global affairs from a hard left-wing stance.
However he has won plaudits from foreign diplomats for his affable, easygoing manner. "He's the smoothest and least prickly of all the top Chávistas to deal with," one European envoy said.
Maduro has been increasingly close to Chávez since his first cancer diagnosis in mid-2011, often at his side in Havana and giving brief updates to Venezuelans, although without giving away too many details of his boss's condition.
His trade union background appeals to Chávez' working-class supporters and he is highly respected among the president's inner circle.
Past polls have shown that opposition leader Henrique Capriles would beat him in an election but analysts say that could change in a new electoral scenario given that Maduro would have Chávez's blessing.
Maduro was elected in 2000 as a deputy to the National Assembly, where his combative defence of Chávez policies made him one of the president's favoured protégées.
He rose to become president of the legislature, and upon becoming Foreign Minister passed his previous post to his wife, Cilia Flores, a lawyer who became the first woman to serve as National Assembly president, between 2006 and 2011.
When Chávez was sent to prison following his failed coup attempt in 1992, it was Flores who led the legal team that won his freedom two years later. She now serves as the country's Attorney general. She and Maduro are seen as a "power couple" in government circles.
Chávez' endorsement of Maduro has sidelined ambitions of other powerful Socialist Party figures such as Diosdado Cabello, who was widely considered a candidate for the top job in the future. Cabello, a military man with close ties to the armed forces and business, is not as well liked as Maduro among Venezuelans. He immediately pledged loyalty to both Chávez and the vice president after Chávez made his announcement.
As an adolescent he was fond of rock and played as a bassist in Enigma and was among the first unions to support the Revolutionary Bolivarian Movement, MRB-200, of then aspiring Chavez who at the time organized a coup against constitutional president Carlos Andres Perez, who had been elected for a second term.
During the October presidential campaign the open bus from which Chavez campaigned along Venezuelan cities, Maduro returned to his old job and was the faithful driver of his master.
The powerful Maduro-Flores couple is said to have as their spiritual leader the Indian guru Sathya Sai Babam, who died in 2011.