Unasur calls for preservation of institutions and democratic principles in Venezuela
Tuesday, February 18th 2014 - 05:19 UTC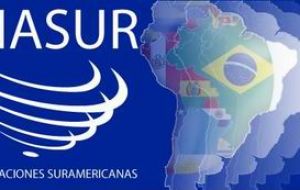 The Union of Southern Nations (UNASUR) expressed on Monday its "energetic condemnation" of the violent episodes recorded over the last week in Venezuela during conflicting opposition and pro-government marches, and called for "the preservation of institutions and democratic principles" in the divided nation.
The organization also transmitted its "condolences and solidarity with the families" of those killed in clashes, and with "the people and government of Venezuela."
"The members of UNASUR repeat their defense of democratic order, rule of law and of its institutions, and highlight the conviction that any demand should be channeled through political and democratic channels," the group explained, through a press statement released on Monday.
The regional body made "a call for peace and tranquility in [Venezuela], and reaffirmed its "commitment to the preservation of institutional rule and democratic principles, as pillars of the process of regional integration."