UK 'in principle' supports greater integration of Gibraltar to European Union
Monday, April 7th 2014 - 06:18 UTC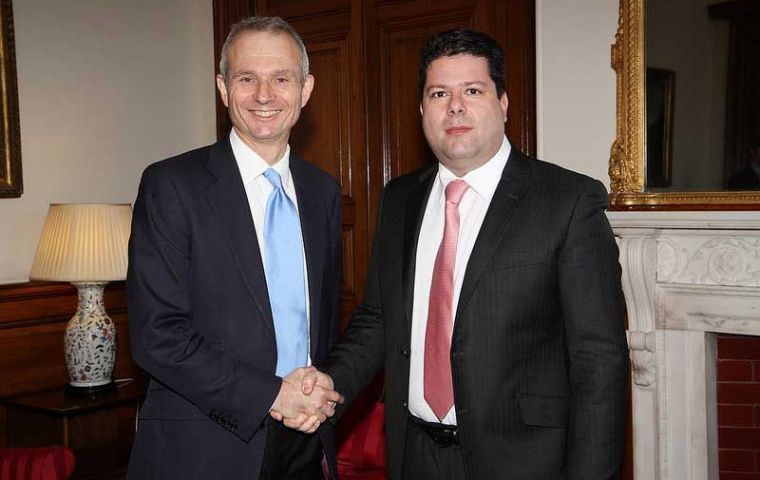 UK Minister for Europe David Lidington, said the British Government would have no objection "in principle" to Gibraltar integrating further into the EU than Britain. He was reacting to recent comments by Chief Minister Fabian Picardo, who said Gibraltar may in future want "more Europe, not less Europe, than the United Kingdom."

Questioned on this by the Foreign Affairs Committee of the House of Commons, Mr Lidington said: "As a matter of political principle, I would not object to Gibraltar being more closely integrated in some elements of the EU acquis if that was what Gibraltar wanted."

By way of example, Mr Lidington said some local politicians had suggested Gibraltar should perhaps seek inclusion in the Schengen agreement, even though the UK is not part of it.

He acknowledged this would throw up complications that would have to be addressed, including the possibility that it could require renegotiation of EU treaties. But Mr Lidington did not rule this out as a possibility, even though the Gibraltar Government had not made a formal proposition to this end.

The minister cautioned that a change in Gibraltar's EU status would likely require discussion with other European countries.

"Clearly, that would have to be the outcome of a negotiation in Brussels involving other member states that might throw up some difficulties, particularly as regards Spain, but in principle I am in favor of a Europe of variable geometry," he said.