Record television audience in US history at Sunday's Super Bowl
Wednesday, February 4th 2015 - 13:35 UTC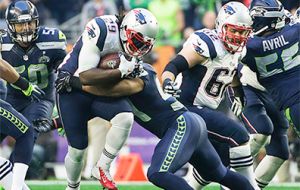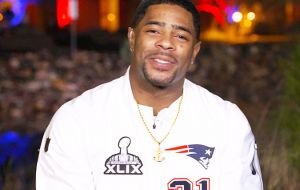 The New England Patriots' heart-stopping 28-24 victory over the Seattle Seahawks in the Super Bowl delivered the largest television audience in US history with an average of 114.4 million viewers, network NBC said on Monday.

Sunday's National Football League championship game in Glendale, Arizona, topped last year's record audience of 112.2 million live viewers on network Fox. The figures compiled by Nielsen are fast national data and could be revised later.

Viewership peaked to 120.8 million between 9.45 and 10pm EST during the Patriots' game-winning fourth-quarter drive, Comcast Corp-owned NBC said.

Pop star Katy Perry's halftime performance with rapper Missy Elliott and rocker Lenny Kravitz also scored 118.5 million viewers, three million more than last year's show featuring singer Bruno Mars and Red Hot Chili Peppers. The Super Bowl is the most expensive TV program for advertisers, who were willing to pay up to US$4.5 million for a 30-second commercial this year.

Nielsen revised down the Super Bowl's rating — the percentage of households watching the game on TV — to 47.5 from 49.7. That makes it the fourth-highest rated Super Bowl as measured in percentage of households since 1986.

New England's thrilling win over Seattle also set conversation milestones for Twitter and Facebook.

Facebook said an estimated 65 million people conversed about the game on the social media site, more than any other Super Bowl and second only to two World Cup games last year for most talked-about events. There were some 265 million individual posts, comments or "likes," Facebook said.

The moment drawing the most Facebook comments was just after the Patriots sealed the 28-24 victory, with the second being when Katy Perry soared through the stadium for her Firework finale to the Super Bowl halftime show.

Twitter estimated there were 28.4 million tweets posted between the kick-off and 30 minutes after the game's conclusion, surpassing last year's game to be the most tweeted-about Super Bowl ever. It was second only to the 35.6 million tweets sent about last year's World Cup semifinal between Brazil and Germany.

Malcolm Butler's game-saving interception in the last minute really set the Twitter engines revving, with an estimated 395,000 tweets per minute, with 379,000 tweets per minute coming when the game actually ended, Twitter said.