Time magazine front page re-edits 1968 picture to describe 2015
Friday, May 1st 2015 - 06:38 UTC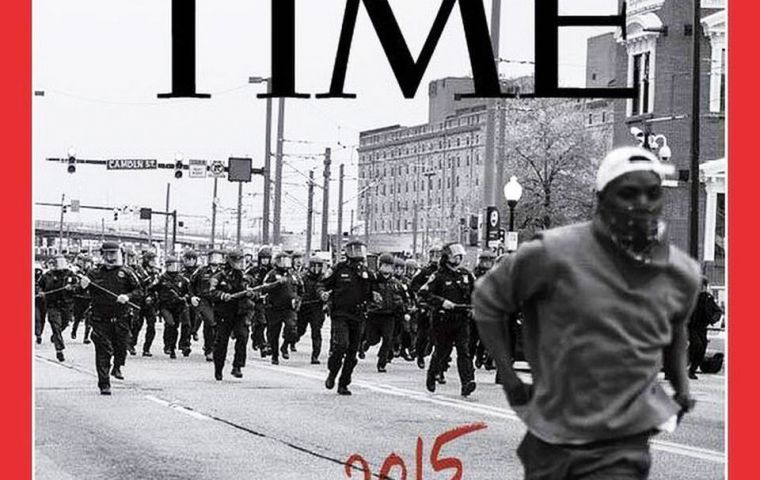 Time magazine used for its next issue an image covered by a regular citizen and aspiring photographer named Devin Allen where police force can be seen chasing a young black man. It would be a dated image if it weren´t for the validity that it recovered these past few months- and days- in the US.

This week´s disturbance in the city of Baltimore due to Freddie Gray´s death on April 19 caused questionings and reports over the way the African-American people is treated by white authorities.

On the magazine's cover Time adds to the title: "what has changed, what hasn´t," regarding 1968 and 2015. In April that year, there were also conflicts between the African-American community and the National Guard and local police.

The reason of this protest, though, transcended the state of Maryland: it was Martin Luther King´s assassination, an entire symbol of the struggle of US minorities.

The outcome of the recent incidents in the city has had as a consequence seven injured police officers but more importantly, has opened up a very serious debate on the different way the black community is treated by police forces.