A compliment disguised as a joke wins a glass of wine...in the face
Monday, December 14th 2015 - 08:03 UTC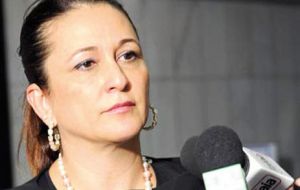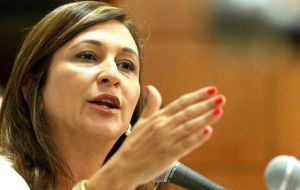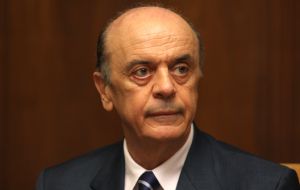 One of Brazil's most powerful women says she was only defending her honor when she tossed a glass of white wine in the face of an equally powerful elected official who called her a "man-eater."

Jose Serra, 73, a senator from Sao Paulo, former presidential candidate and a leader of the opposition Social Democratic Party, came up to Agriculture Minister Katia Abreu at a dinner party last week and said "Katia, I hear you're a woman who likes to date a lot" using a term, according to the Sao Paulo media, that could be roughly translated as "man-eater."

"I did what any honorable woman would do," Abreu told Folha de Sao Paulo, one of Brazil's biggest newspapers. "I responded like a woman who values her honor."

Abreu, a conservative cattle rancher with presidential aspirations who has drawn the ire of environmentalists, responded by telling Serra, a former presidential candidate, "You're an inelegant, impolite, arrogant man. That's why you'll never get to the presidency of the republic," it was reported. Then she tossed the glass of wine in his face.

The guests at the dinner included nearly forty senators as well as Vice President Michel Temer.

Abreu said the episode doesn't have anything to do with their current differences. Serra is a leading proponent of impeaching Brazil's embattled President Dilma Rousseff. She's a friend of the president and a member of her inner circle, Folha reported.

Serra sought to make light of his comment Thursday. "It was a complement disguised as a joke," he said according to Folha. "I apologized. I've always had respect for Katia".