Teheran and Spain discussing an Iranian refinery in Algeciras, across from Gibraltar
Wednesday, January 20th 2016 - 07:57 UTC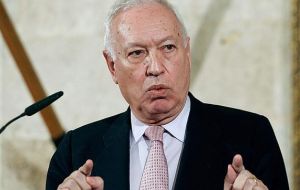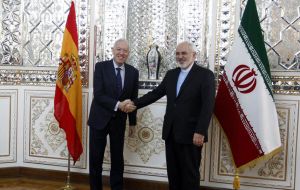 The governments of Spain and Iran are discussing the possible construction of an Iranian-owned refinery in Algeciras, Spain and across from Gibraltar, after the Islamic Republic re-opens for business following the lifting of international sanctions.

Speaking in Brussels, Spain's Foreign Minister José Manuel García-Margallo said the planned refinery would be built on a site previously reserved for Russia's Rosneft — a deal that had to be canceled after the EU imposed sanctions on Moscow following its 2014 takeover of Crimea from Ukraine.

In recent years Mr. García-Margallo has promoted closer dialogue with Tehran; he said the refinery deal would be the first among many between Spain and Iran. García-Margallo added that an Iranian refinery in Algeciras would create much-needed jobs in a region that has the highest unemployment rate in Spain.

Spain has played a key role in Europe's dealings with Iran in recent months and is now working to reap economic opportunities that could impact directly on the Campo de Gibraltar.

"This would contribute to creating jobs in the Campo de Gibraltar, which has been one of my concerns."

He stressed the deal was not yet closed but added: "We will support this initiative in any way". He added the project was directly relevant to Spain's policies towards Gibraltar and the Campo, which has some of the highest unemployment levels in Spain.

"You know that our strategy towards Gibraltar has various aspects and one of them is to create employment in the Campo de Gibraltar," he said. "Nothing would make me happier than to create jobs in Algeciras, you can, be assured of that"

According to the Wall Street Journal, the European Commission has been eyeing natural-gas imports from Iran as it works to reduce its dependency on Russian energy. Commission officials say that the EU could import between 25 and 35 billion cubic meters of Iranian gas a year by 2030. Because pipeline capacities from Iran to Europe are limited, most of that would likely come in the form of liquefied natural gas, or LNG, and could reach the EU via "currently underused LNG ports in Spain".

Major international companies are rushing to establish a position in Iran following Saturday's deal, says Reuters. A market with 80 million people and annual output of some $400 billion awaits. The international news agency says that makes Iran the biggest economy to rejoin the global trading system since the Soviet Union broke up over two decades ago.