Petrobras losses in 4Q climb to US$ 10bn; more staff cuts expected
Tuesday, March 22nd 2016 - 06:25 UTC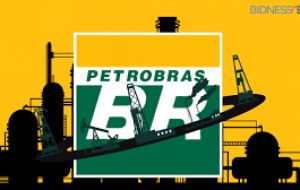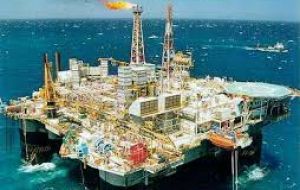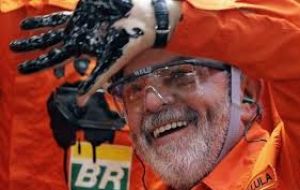 Brazil's state-run oil company, Petrobras, reported a record quarterly loss of $10.2 billion on Monday due to a large reduction in the value of some assets amid lower oil prices. Petrobras has been at the center of a sprawling corruption scandal that has ensnared some of Brazil's most powerful lawmakers and business executives.


The embattled company said it lost 36.9 billion reais, or $10.2 billion, in the fourth quarter. That brought its full-year 2015 result to a $9.6 billion loss. Net sales, or total sales minus sales taxes, was $23.5 billion for the quarter. Adjusted earnings before interest, taxes, depreciation and amortization totaled $4.7 billion.

Once the crown jewel of Brazil's government, Petrobras' image quickly lost its luster amid mismanagement and corruption.

The discovery of huge offshore oil reserves in 2007 had been supposed to vault Brazil into the top tier of oil and gas producing nations. Then President Lula da Silva hailed the discoveries as an economic salvation for Brazil's millions of poor.

But the investigation into widespread bribery at Brazil's biggest company has eroded Brazilians' trust in the political and business elite.

Police questioned Silva earlier this month as part of the investigation. The once highly popular former president has said he committed no wrongdoing and suggests the probes are part of a political smear campaign.

Petrobras is also reportedly planning to cut another 15% of its staff, just two months after slashing its management headcount by 30%. The cut would be through a voluntary lay off program that will be announced sometime in the middle of 2016. The program is expected to result in up to 12,000 job cuts.

Last January Petrobras announced a plan to slash its management headcount in non-operational areas by 30%, a move the company hopes will save it about $442 million per year. That same month, Petrobras adjusted its 2015 to 2019 spending plan down to $98.4 billion, a $32 billion reduction from its previous $130.3 billion budget.