Paris police raids Google's offices as part of a tax fraud investigation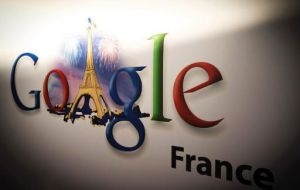 Paris police raided the headquarters of Google in France on Tuesday as part of an investigation into tax fraud that has been running since 2011. About 100 tax fraud police, including 25 computer experts, swooped on Google's offices at 5.00am to investigate charges of aggravated tax fraud and money-laundering.

In February it emerged that French tax authorities are claiming 1.6 billion Euros from the US-based tech giant.

French police raided the Google offices in 2011 as part of an investigation into transfers to its European headquarters in Ireland, which has some of the lowest corporate tax rates in the EU.

Google was given official notification of the current investigation in March 2014.

The company, which is now a subsidiary of the Alphabet group, said that it respects French law and was cooperating with the inquiry.

In January it reached an agreement with British tax authorities to pay 130 million pounds (172 million Euros) for tax arrears covering the last 10 years.

French Finance Minister Michel Sapin ruled out any such deal in France and said that the sums involved were "much higher" here.