Iranian currency on freefall as Trump's inauguration approaches
Tuesday, December 27th 2016 - 08:41 UTC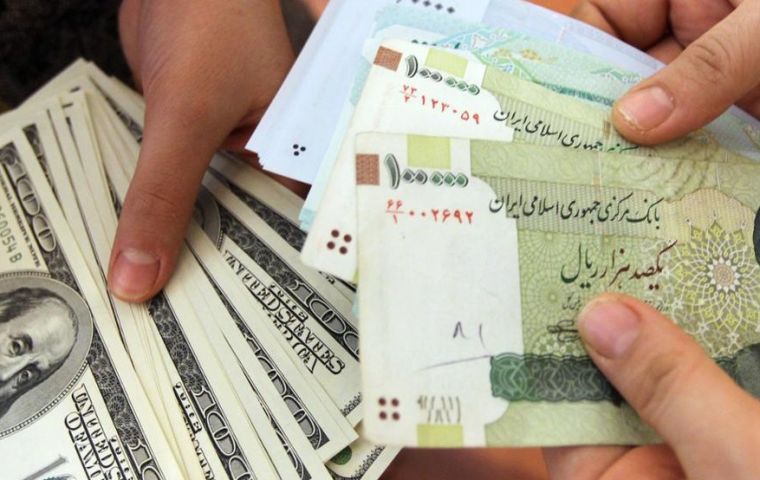 Iran's monetary unit, the rial, reached a new low against the U.S. dollar on Monday in what was perceived as a sign of doubt about the country's future following the inauguration of US President-elect Donald Trump on January 20. Presidential elections in Iran next year also played a part.

The rial was quoted in the free market at 41,500 to the dollar, from around 41,250 on Sunday and 35,570 in mid-September. The previous record low was about 40,000 in late 2012.

Economists believe the main reasons for the slide were the dollar's strength against many currencies in the last few weeks and also uncertainty before next year's presidential elections in Iran. But Trump's future presidency tops the list. Trump has said he will scrap the deal between Iran and world powers that imposed curbs on Tehran's nuclear projects and lifted sanctions on the Iranian economy in January this year.

This would hinder Tehran's efforts to attract tens of billions of dollars of foreign funds to help modernize its economy. Inflows since January have been smaller than the government expected, partly because big international banks fear running into US legal trouble if they deal with Iran.

Many analysts think Washington will stop short of abolishing the deal, but it may apply remaining sanctions on Tehran more stringently. At the very least, uncertainty over Washington's intentions could make companies around the world more cautious about trading with or investing in Iran.

The inflow of foreign currency to the country is not as much as the government expected after the nuclear deal, it as reported. Samad Karimi, head of the exports department at the central bank, blamed the slide on a temporary surge in demand for dollars for travel and trade at the end of the year, the state news agency IRNA reported. Government spokesman Mohammad Baqer Nobakht said on Monday that the rial's drop was due to "psychological issues" and that the government hoped it would rebound within days.

President Hassan Rouhani, who took office in 2013 stabilized the currency after years of volatility, which helped bring inflation down to single-digit rates from above 40 percent. Besides the free market exchange rate, Iran uses an official rate, now at 32,317, for some state transactions. The widening gap between the official and free rates has sucked hard currency out of the formal banking system; in an effort to counteract this, the government authorized some banks on Saturday to trade at free rates.