Labour too weak to win UK election, says Fabian Society; could drop to its lowest number of seats since 1935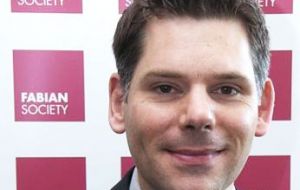 Labour is "too weak" to win a British general election alone and should consider working with rival parties, a left-of-centre think tank has said in a report. Andrew Harrop, the Fabian Society's general secretary, said there had been a "huge meltdown" of support in Scotland and cited party leader Jeremy Corbyn's unpopularity and a "muffled" approach to Brexit, as determining factors.

But Mr Corbyn's spokesman said he was an alternative to "failed" UK politics. And shadow housing minister John Healey said teaming up with a "rag-bag of other parties" was "not the answer to Labor's challenge".

The Fabian Society, which has close links to the party, warned it was on course to win fewer than 200 seats for the first time since 1935. It currently has 231. Based on current opinion polls, the total could fall as low as 140 because Labour traditionally does worse than its mid-term polling suggests, the report added.

Mr Harrop told BBC Radio 4's Today Programme this was a "pretty terrifying thought" for most Labour supporters. "The 2015 election led to a huge meltdown in Scottish support and the rise of the SNP and that's stopping Labour making progress," he said

The Fabians said Labour could gain 30 seats by aligning with centre-left parties at the next election. "The Corbynite Left has won the big internal battles but it seems to have no roadmap for winning back lost voters," the report said.

The Fabians said Labour also faced a "Brexit dilemma" because it had failed to gain the support of Leave voters, and it would not win "if it doesn't reach out to the many people who voted to leave the European Union".