La La Land dominates the 74th Golden Globes with a record seven prizes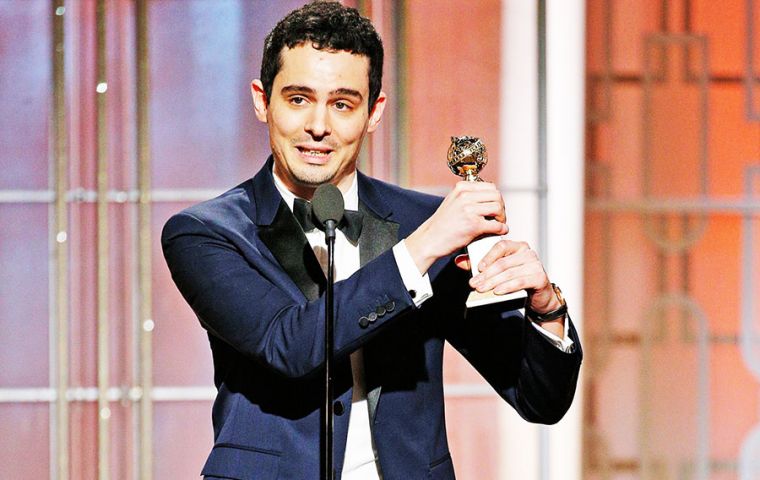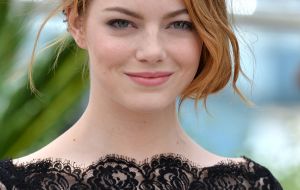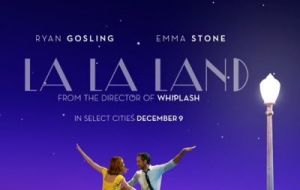 The jazz-infused, Popsicle-colored "La La Land" dominated the 74th Golden Globes on Sunday, receiving a promotional boost in the form of a lavish tribute that kicked off the awards telecast and collecting a record seven prizes, including one for best comedy or musical. No film has won more than four Globes since 1979, when the crime drama "Midnight Express" received six, the previous record-holding number.

"I'm in a daze now officially," said the force behind "La La Land," Damien Chazelle, 31, as he accepted the directing award. Noting the "La La Land" plot — star-crossed dreamers try to make it in show business — Emma Stone said in accepting the award for best actress in a musical or comedy, "I think that hope and creativity are two of the most important things in the world, and that's what this movie is about." "La La Land," made by Lionsgate, also won Globes for song, score, screenplay and actor.

The bliss felt by the "La La Land" cast and crew was likely mirrored by the disappointment of those involved with "Moonlight," the night's second-most-nominated film. Despite six nominations, "Moonlight," about a young black man growing up in Miami, received a lone trophy — albeit an important one: best drama. "Please, tell a friend, tell a friend, tell a friend," Barry Jenkins, the director of "Moonlight," said in accepting the award, trying to boost the art film's box office performance.

A year after Hollywood was excoriated for its lack of diversity at the Oscars, inclusion was a major theme on Sunday. "This is for all of the women of color and colorful people whose stories, ideas, thoughts are not always considered worthy," said Tracee Ellis Ross, as she accepted the best television actress Globe for her role in the ABC series "black-ish." "I want you to know that I see you. We see you." Ms. Ross was the first black woman to win in the category since 1983, when Debbie Allen won for "Fame."

There were several surprises. Isabelle Huppert took best actress in a drama for the French film "Elle," beating Natalie Portman, who was favored to win for "Jackie." ("Elle," a thriller about a business woman who tracks her rapist, also won best foreign film.) The foreign journalists who bestow the Globes are known for spreading their awards far and wide, but several films received nothing, including "Florence Foster Jenkins," "Lion," "Hacksaw Ridge" and "Hell or High Water." "Manchester by the Sea," despite five nominations, was honored only in the best actor category for Casey Affleck.