Argentina to propose a Schengen space to promote regional tourism
Wednesday, January 18th 2017 - 11:57 UTC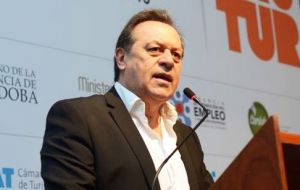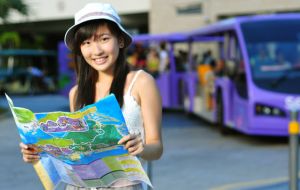 Argentina aspires to become the back bone of an integrated Mercosur with the Pacific Alliance, said the country's Tourism minister Gustavo Santos attending the International Tourism Fair, Fitur, taking place in Spain.

"That is the role Argentina must play and we should be leaders in this strategic area" said Santos. "We have much to grow" and Argentina is going to propose to Brazil and Chile a visas reciprocity, which if accepted and implemented it could help create a free movement Schengen space, su as exists in the European Union.

Santos said Argentina expects arriving tourists to increase 50% in the next few years, and underlined the good numbers of 2016, particularly since last August, when they again started to grow after 18 depressing months.

Argentina last year experienced a 20% and 16% increase in tourists from China and the US, besides 8% more from the European Union. But the big boost was from Brazil with a 38% jump during December, following an enormous contraction the previous year.

At the Fitur 2017 fair Argentina has displayed a wide ranging option of eco-tourism attractions particularly national parks and reserves, following UN criteria since this year is the International Year of Sustainable Tourism for Development.

Santos said that there is an "indissoluble bond" between the environment and human development, and responsible tourism is an inclusive industry that helps combat poverty, creates jobs, looks after resources and respects the different communities.