Falklands' government portfolio investments total over £ 160 million
Sunday, February 12th 2017 - 21:14 UTC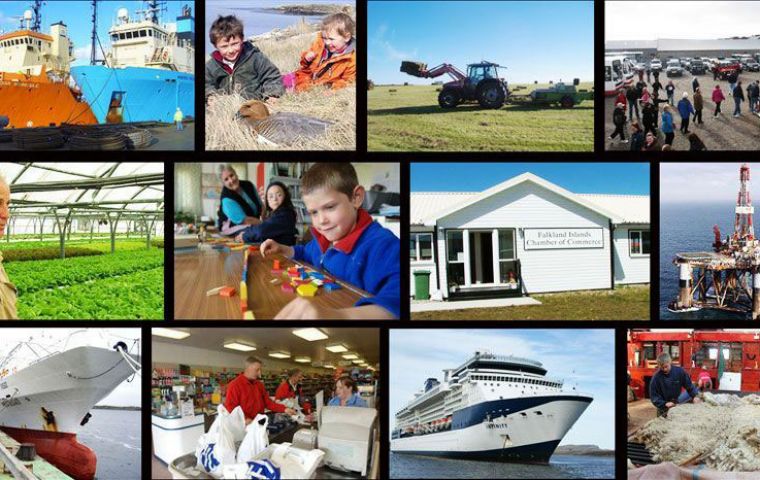 Two managers from Newton Investment Management gave a presentation to the Falkland Islands elected government Standing Finance Committee (SFC) and members of the public on Wednesday on the Government's investment portfolio.

The company manage Five Funds on behalf of the Falklands Islands Government, totaling over £160 million of investments. Portfolio Manager, Oliver Larminie, explained that the financial sector had had a volatile year with Brexit, and Donald Trump becoming US President.

He told the audience that big challenges remained to be overcome including the ramifications from Brexit; changes resulting from forthcoming European elections; actions taken by the new US President, plus the direction that China takes. The outcomes of all of these were unknown.

He explained that the Growth Fund, with over £90 million in it, had seen a healthy 14% growth last year, but much of this was due to the currency fluctuations between the Pound and the Dollar.

A significant holding in the portfolio was in tobacco company shares, which were performing well. Property and cash were performing badly in the current climate.

MLAs asked Mr Larminie for his view on how the portfolio might perform in the next 12 months, but Mr Larminie suggested that the uncertainty over the markets was likely to persist for some time; that the US dollar was likely to continue to strengthen, but that 12 months was too short a period to speculate on.

Over the longer term, he expected the portfolio to grow at a high single-digit rate. (Penguin News).