Brazil's fertilizer market picks up strongly as sowing area expands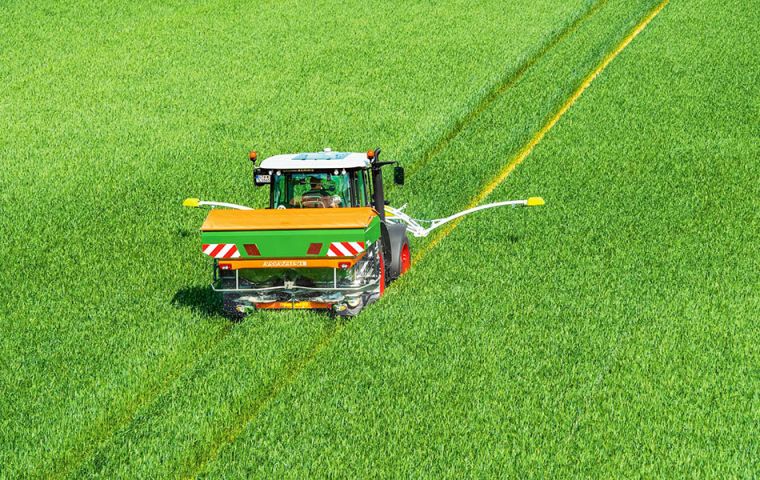 Brazil's fertilizer market, having recovered to set a fresh all-time high last year, will expand further in 2017, Fertilizantes Heringer said, as it unveiled a jump in corn nutrient volumes, but a fallback in sales to coffee growers.

Fertilizantes Heringer - in which Canada's PotashCorp has a 9.5% stake, and Moroccan phosphate giant OCP a 10% holding – forecast that Brazilian fertilizer deliveries will rose 3.0% to 35m tons this year.

While representing a slower pace of growth than last year, when deliveries rose by 12.9% to 34.1m tons, recovering from a rare decline in 2015, it would represent a record high. And the forecast reflects "the good barter ratios" for farmers in terms of exchanging crops for fertilizers, amid ideas of increased Brazilian crop sowings and production.

Conab, the official Brazilian crop bureau, sees domestic crop sowings for 2017 harvests rising by 1.20m hectares, with production seen soaring 17.4% to 219.1m tons, fuelled by a recovery in corn output from last year's drought-affected levels.

Data from industry group Anda for January show fertilizer deliveries to Brazilian farmers, at 2.63m tons, up 23% year on year, in a rise attributed by observers such as respected analyst Michael Cordonnier as buying, which starts in November, ahead of safrinha corn sowings.

Fertilizantes Heringer flagged a particularly strong finish to 2016 for its own sales to corn growers, whose purchases soared 27% to 257,000 tons in the October-to-December period, reversing losses earlier in the year.

The increase took sales to corn farmers for the quarter above those to coffee growers, whose purchases sank by 17.7% year on year to 253,000 tons, meaning a weak end to what had been a strong year. The pullback coincided with an easing in arabica coffee futures in New York over the quarter, although Brazil's own values were protected somewhat by strength in the real, and continued disappointment at domestic output of robusta beans.