Gibraltar's football upbeat: FIFA will finance an UEFA category 4 stadium
Wednesday, April 19th 2017 - 04:36 UTC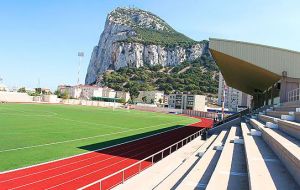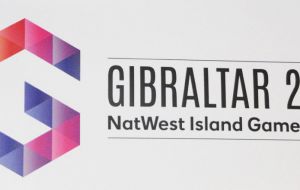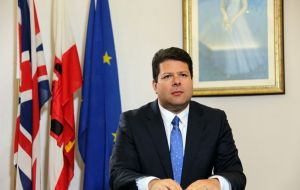 The Gibraltar Football Association is to buy the Victoria Stadium from the Gibraltar Government, in a move that paves the way for local football teams to play international games at home and, in parallel, will trigger a £16.5m investment in new sport infrastructure around the Rock, reports the Gibraltar Chronicle.
GFA will pay £16.5m for the stadium and invest a further £15m in revamping the facility to accommodate 8,000 people and meet UEFA Category 4 standards. The money paid for the site will be used by the Gibraltar Government to create new sport facilities in other locations in Gibraltar in time for the 2019 Island Games.
Chief Minister Fabian Picardo said the sale of Victoria Stadium and the plan to invest in new infrastructure represented "a transformation and revolution" of sport facilities in Gibraltar. "It is unprecedented and is undoubtedly the largest investment in sport in Gibraltar's history," Mr Picardo told reporters.
The new facilities envisaged in the plan include a football, athletics, pool and stadium facility in Lathbury, as well as pitches for rugby, cricket and football at Europa Point, where a new indoor sports hall will also be built.
There will also be dedicated facilities for Special Olympics and a new shooting range.
The deal with the GFA includes the sale of the old Victoria Sports Hall and the right to redevelop the area of Winston Churchill Avenue and the adjacent petrol station upon the relocation of the latter after the opening of the tunnel under the runway. The sale does not include the Tercentenary Hall or the rest of the Bayside Sports Complex.
GFA will pay for the purchase in three instalments with funds it will receive exclusively from UEFA and FIFA. Two instalments of £5m each will be paid in the current 2017/18 financial year. A third payment of £6.5m will be paid in the financial year 2018/19.
"This project will eliminate sporting infrastructure issues for generations to come," Mr Beiso told reporters at a press conference. "Football will finally come home and there will be no repeats of the current situation where our clubs and our national teams are not allowed to play at their home stadium because the facilities do not meet standards."
The revamping of the stadium will be in phases and will start with the laying of a new pitch in December and early January, enabling Gibraltar's teams to play international qualifiers locally as from summer 2018.
Sports Minister Steven Linares said the announcement of the deal was "one of the happiest political moments of my life". He added "I am delighted to see the GFA able to progress the dream of a Gibraltar National Football Stadium as well as the development of great new facilities for the many other sports in Gibraltar," he said.
"I believe that this investment will also allow us to create a real legacy for the hosting of the Island Games in 2019".