European Court of Justice ruling could complicate post-Brexit EU/UK trade deal
Wednesday, May 17th 2017 - 10:23 UTC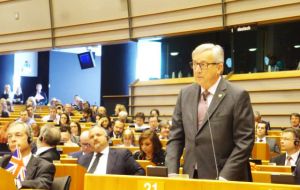 A new decision in the European Court of Justice could complicate Theresa May's task of securing a post-Brexit trade deal with the EU. The Luxembourg-based court has ruled that a free trade deal reached with Singapore in 2013 must be ratified by member states.

Experts believe the ruling is likely to set a precedent for agreement with the post-Brexit UK, handing a veto over the deal to a total of 38 national and regional parliaments around the continent. It sets the scene for a repeat of the chaos surrounding Canada's Comprehensive Economic and Trade Agreement (Ceta) with the EU, which came close to foundering after seven years of negotiation last year because of opposition in the Walloon regional parliament in Belgium.

In its ruling, the court states: "The free trade agreement with Singapore cannot, in its current form, be concluded by the European Union alone. The provisions of the agreement relating to non-direct foreign investment and those relating to dispute settlement between investors and states do not fall within the exclusive competence of the European Union, so that the agreement cannot, as it stands, be concluded without the participation of the member states."

The process is complicated by the fact that some EU member states, including Belgium, require the approval of regional assemblies as well as the national parliament for ratification.

The Singapore ruling is thought likely to act as a model for the way the EU deals with any UK trade deal.

But it has no affect on the "divorce deal" to take Britain out of the 28-nation bloc under Article 50 of the EU treaties, which requires only a qualified majority of nations at the European Council and the approval of the European Parliament.

The new ruling provides some hope for UK negotiators, as it is less broad than a legal opinion issued to the court in December by Advocate General Eleanor Sharpston.

Ms Sharpston found that, while the EU was able to ratify parts of the agreement as a single body, member-states' approval would be needed in areas including air and maritime transport, labor and environmental standards, social policy, some aspects of intellectual property rights and dispute settlement.

The court ruling significantly narrows the range of topics which will be subject to national ratification.

The only aspects of the deal which must go out to the 28 member states for approval are non-direct foreign investment and the regime governing dispute settlement between investors and states. All other parts of the agreement can be sealed by the EU acting as a single body.