Argentina invites UK to resume Falklands question negotiations
Saturday, June 10th 2017 - 10:26 UTC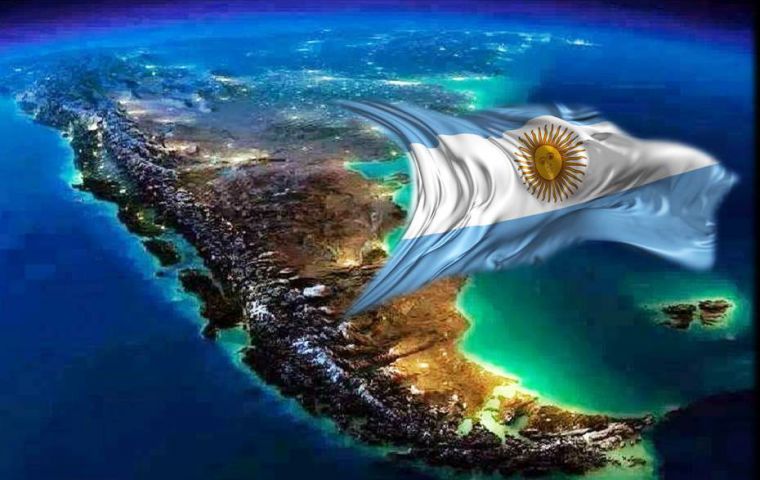 Argentina has again invited the UK to resume negotiations on the Falklands/Malvinas question, following on UN assembly resolutions, and urges an end to unilateral activities related to exploration and exploitation of renewable and non renewable natural resources in the disputed area, as well as to the British military presence in the South Atlantic.

The official release from the Argentine foreign ministry refers to June 10, identified in the political calendar as the Day of Affirmation of Argentine Rights over the Malvinas, South Georgia and South Sandwich Islands and surrounding maritime spaces. However the tone of the release sounds constructive, (invitation) and also calls for a strengthening of the UK/Argentine bilateral relation.

"In this spirit, the Argentine government reiterates its full willingness to engage in an open and substantial dialogue with the UK on all issues relative to sovereignty and to strengthen the bilateral relation with the purpose of identifying possible areas of cooperation in the South Atlantic".

Exercising, again, full Argentine sovereignty over the South Atlantic Islands and maritime spaces, "respecting the way of life of its inhabitants and in conformity with International Law" is a standing and unrenounceable objective of the Argentine people, as established in the First Transitory Clause of the National Constitution.

Following on this mandate, Argentina invites the UK once again to resume negotiations on the Malvinas Islands Question in the terms established by UN Assembly resolutions 2065 (XX), 37/9, and other pertinent resolutions from the General Assembly and urges unilateral activities referred to the exploration and exploitation of renewable and non renewable natural resources in the area under dispute to cease, as well as the military presence in the South Atlantic.

Finally the Argentine government reaffirms the imprescriptible sovereignty rights of Argentina over the Malvinas, South Georgia, South Sandwich Islands and adjoining maritime spaces, since they are integral part of the national territory.

The final statement is preceded by a brief historic introduction explaining that on 10 June 1829, the Argentine government of the time promulgated a decree creating the Political and Military Command in Malvinas, which was signed by Buenos Aires province governor Martin Rodriguez.

Arguing that the Malvinas and adjacent areas to Cape Horn in the Atlantic sea, are an inheritance of colonial Spain, Argentina says that since emancipation from the Spanish Crown in 1810, it has fully exercised its rights with legal and administrative structures consolidating sovereignty exercise. In this role the Argentine government promoted commercial activities, the settlement of people and establishing a seat for the Islands government. However all this was interrupted by the British usurpation of 3 January 1833.