Falklands Islands: Games 2017 Gotland Sweden
Thursday, June 22nd 2017 - 22:19 UTC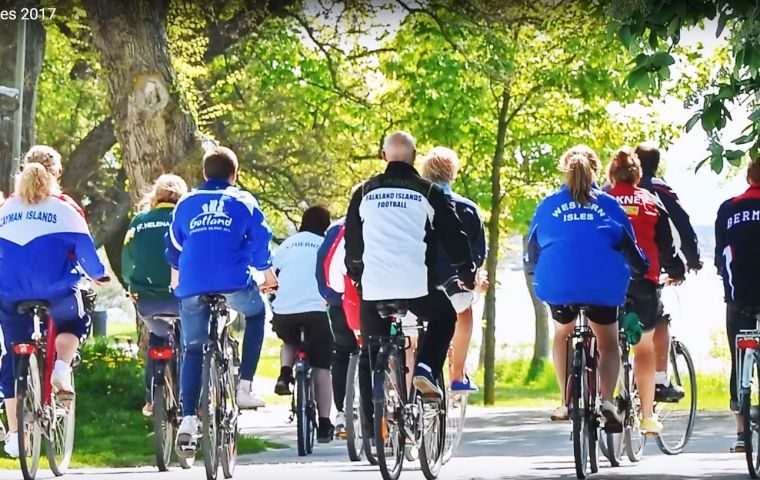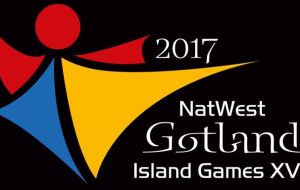 INTERNATIONAL Sporting endeavour will take centre stage on June 24-30 when the Falkland Islands athletes will join their counterparts from many small Islands around the world to compete in the 17th NatWest Island Games in Gotland.
Megabyte allowances will be pushed to the limit, with folks at home looking for news on how loved ones are performing on what will be the largest of sporting stages for many. The Falklands will send a slightly reduced team from two years ago in Jersey, with 51 athletes making the journey to the Swedish Island of Gotland.
This will be the second time that Gotland has been host for the Games, having welcomed all member Islands in 1999. With a population of over 65,000 in this self-titled eco-municipality, this year's games promises to be the most environmentally friendly ever.
Whilst the Falklands will be represented in many of the familiar sports that have provided so much excitement and no little achievement in past years, there are two events that will be new to the Falklands Team this time round. David Fyfe and Matt Aston will compete in the Cycling Time Trial, whilst David will also be lining up in the Cycling Road Race and Criterium. Not content with that, Matt is also intending to compete in the Triathalon, (another first time event for the Falklands) and the half marathon where he will be joined by Rex Eagle.
The Falklands Archery Team will be sending a much changed line-up to contest on the field in Ravhagen in the capital, Visby. Mark Lewis, who won a magnificent silver in Jersey, will lead the team along with fellow Jersey teammate, Stephen Cartwright.
They will be joined by Brian Aldridge, Bill Chater, Louise Clarke and Melanie Gilding, who will all be hoping to build on what was a very positive first Island Games for Falklands Archery in 2015.
The Badminton team has not been provided with the easiest of draws in the Team Knockout, although it does bring about a fixture which was tightly contested last time out in Jersey. After two difficult fixtures against Isle of Man and Greenland, the focus will firmly be on the Isle of Wight who narrowly edged out the Falklands 3-2 in a placing match back in 2015. Individual Rounds will as always follow on from the completion of the Team Competition where a favourable draw to give opportunity of progression through an early round or two would be welcomed.
Another team which will have a sense of dejavu will be the Football team when they come up against Hitra who they beat in their first match in Jersey. That win proved the springboard to a number of fine performances against much more experienced sides on their way to a creditable 12th place. Many of those players are returning this time round and will hope to build on their experience from Jersey. Hitra aside the other teams in the Falklands group will provide a stern test as past Gold Medallists Isle of Man and Ynys Mon provide the opposition.
With Hitra providing the final group opposition, team selection will be the conundrum in the opening two matches where results will be much more difficult to come by.
A new name on the Golf team sheet in Gotland will be Adam Glanville, who has previously represented the Falklands on the football field. Adam will be joined by one of the most experienced members of the entire squad in Kevin Clapp, who competed two years ago in Jersey and will be teeing off in his 13th Island Games in total. Ian Stewart who joined Kevin in Jersey also lines up this time round with the final member of the team being Roy Smith who last appeared at an Island Games in Bermuda in 2013.
Playing their four rounds over two separate courses the golfers will be tested with what appear to be very different conditions at the venues. The course in Slite, which lies slightly inland off the east coast of the Island is reasonably densely wooded which will favour the straight hitters, whilst the course in Visby right on the coast with a links feel to it will be more open to the elements of the Baltic Sea.
Two thirds of the medal winners will be missing from Gotland, with no representatives for the full bore shooting and the pistol shooting skills of David Peck and Graham Didlick also missing.
There will however be four air Pistol shooters in the presence of Nevin, Murray and Charlotte-Ann Middleton alongside Sarah Clarke. They will shoot in an indoor venue over the shorter distance of 10m, whilst a brand new venue has been built for the outdoor distances of 25 and 50m at Svadje, which is just inland from the capital.
Blessed with youth the overriding emotion of the Swimming team will likely be that of excitement rather than trepidation of competing against swimmers much more used to the intensity of competition swimming. Ranging from 13 to 15 years old and with no previous Island Games experience, this will be a wonderful learning experience for all six swimmers. They will be entering a number of difficult and enduring events whilst in Gotland with entries for the 100m and 200m Individual Medleys as well as the punishing 100m Butterfly event. Possibly the most impressive display of versatility could however come from 15 year old Craig Lewis, who will compete in the relative sprint versions of Freestyle and backstroke over 100m, whilst also tackling the mammoth task of the 1500m Freestyle.
With potentially one of the lowest average ages of a squad for some time, much of their success will be measured on effort, as well as the possibility of breaking personal bests and Falkland records. Many of the team will look to pick up where they left off in Jersey where a medal haul of three silvers and two bronzes was secured, as well as a number of certificates for higher placing amongst the smaller Islands.
However with some of our most decorated marksmen missing this time, the Falklands may have to rely on target shooting of another kind to take the Falklands to those heady heights in Gotland 2017.
By Chris Eynon reporting from Gotland for Penguin News