"Dump Falklands and Tierra del Fuego, they are too expensive", says Argentine top banker
Thursday, July 20th 2017 - 09:45 UTC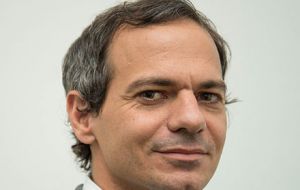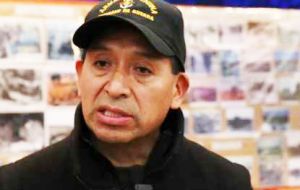 Another member of Argentine President Mauricio Macri administration is in trouble over statements referred to the Falkland Islands, which were actually unearthed from years back, but in election time strange things tend to happen and social networks picked up the outburst of such major 'sin'.

This case involves the deputy governor of the Argentine Central Bank, Lucas Lach who allegedly some time ago not only talked about the Falklands, instead of Malvinas, but referred to the issue in derogatory terms saying that if it were for him, he would deliver not only the Falklands but the whole of Tierra de Fuego to the English, "so we can get rid of this appendix which is so expensive for the Argentine people".

Roma Alancay, chief of one of several Malvinas veterans' associations was one of the first to reply recalling that the "Argentine government does not cease to surprise us since for some time it has been accumulating 'errors' with maps, names and other Malvinas issues; to be honest what this top ranking official, who must have no Argentine feelings, leaves much to be desired".

Alancay said Llach's comments are painful for all Argentines, and particularly for the Veterans, so all the associations will be making a strong release rejecting those disgraceful statements.

As to the national government, "for the last year and a half it has been committing many mistakes, like Macri's trip to the UN and the accord signed with the UK, with the foreign ministry consent, which was a disgrace. When it comes to sovereignty of the Malvinas there is no yielding, it must be defended all along the line".

Finally Alancay insisted that Llach had to step down and "this is what the release is going to explicitly express. We have also sent personal letters to the president, as each time he talks about sovereignty, but to no avail: he never replies".