Qantas...nonstop flights between Sydney and London in 2022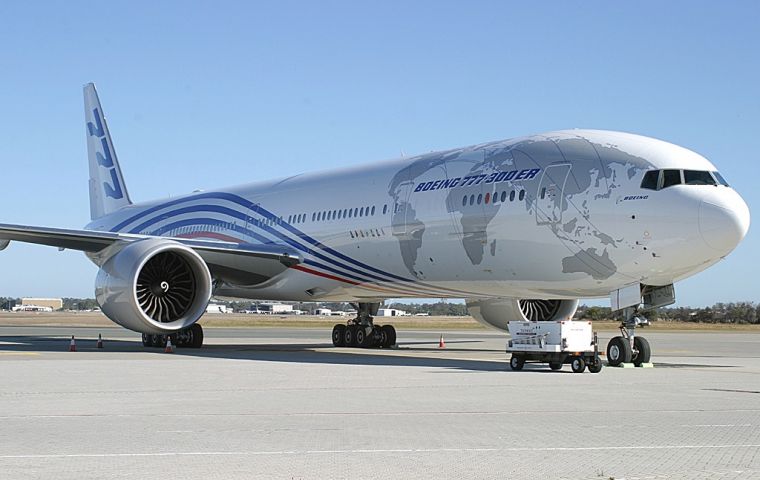 Australian airline Qantas said it wants to introduce nonstop flights between Sydney and London in 2022 and will choose between Boeing's new 777-8X and Airbus' A350-900 to fly this ultra-long-haul route.

Qantas Chief Executive Alan Joyce said the airline has asked Airbus and Boeing to deliver versions of those aircraft capable of flying regular nonstop between southeastern Australia and Europe with a full passenger load — routes that require one intermediate stop today.

"I have written to the CEOs of Boeing and Airbus to extend the challenge to them," Joyce said, citing not only the longest of his routes, Sydney-London, but other ultra-long-haul routes, including Brisbane-Paris and Melbourne-New York.

"This is a last frontier in global aviation, the antidote to the tyranny of distance, and a revolution for air travel in Australia," he added.

A direct flight would cut up to four hours of travel time off the journey from Sydney to London.

Whichever of the two ultra-long-haul planes Qantas chooses, they will join the Airbus A380 superjumbo jets currently in its fleet and Boeing 787 Dreamliners set for delivery within the next year.

Thursday's challenge is an invitation to the rival plane makers to tweak their designs for extra range in an attempt to win Qantas' business.