Autopsy shows body found is missing Santiago Maldonado and has no signs of violence
Saturday, October 21st 2017 - 18:00 UTC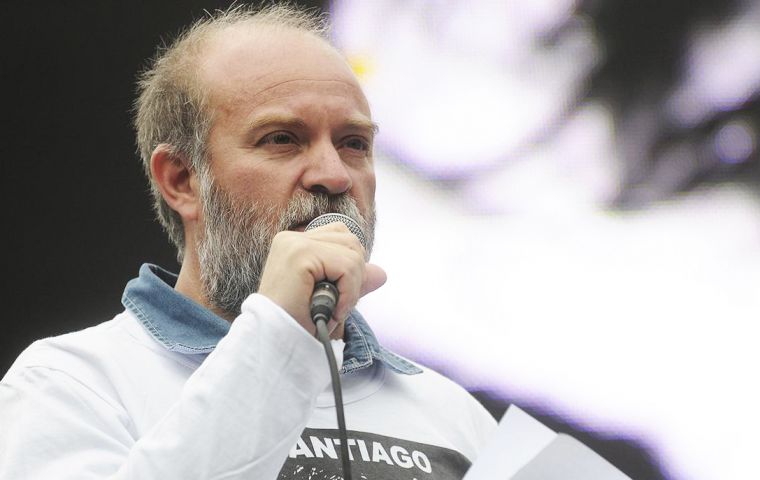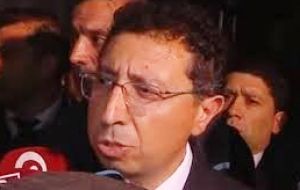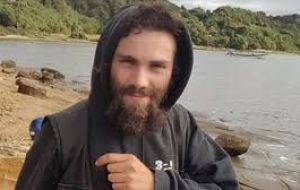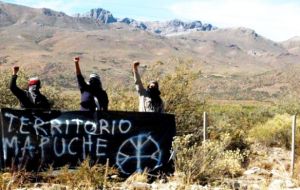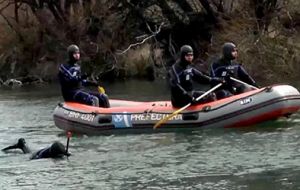 The corpse found in Chubut River, in Argentine Patagonia, is Santiago Maldonado, it was confirmed late Friday by family members who recognized his body tattoos. Santiago lived in El Bolsón, a paradise for hippies in middle of Patagonia, precisely tattooing or living of small handicrafts in close contact with the Mapuche indigenous people who are in conflict with landowners and in recurrent clashes with security forces.

"We could look at body and recognize tattoos of Santiago. We are convinced that it is Santiago", declared his elder brother, Sergio. A few hours later, autopsy revealed another key fact: the body has no symptoms of violence, no gunshots or blows. "It could be determined that there were no bodily injuries. All experts agreed to conclude on this," judge of case, Gustavo Lleral, sentenced.

However the judge clarified that the cause of death will not be definitively known for up to two weeks, but in absence of violence drowning becomes more powerful.

Maldonado was on August first at Cushamen, near El Bolsón, to support a group of Mapuches, Patagonian indigenous people, who have occupied a small part of 900,000 hectares of the Benetton group in Argentina. The Mapuches were cutting Route 40, main road in area, and gendarmerie decided to disperse them violently, including rubber balls.

Chased through fields, his companions lost sight of Maldonado just when he had to cross the river, which at that time of year, in mid winter, was not very plentiful, so in principle a drowning was ruled out. But now that hypothesis regains strength. Maldonado didn't know how to swim.

Before the autopsy started, which was witnessed by 55 people among experts, members of the police, judicial staff and scientists of different disciplines, the family was convinced that Maldonado's corpse was placed in the river, since the area had already been swept.

The identity confirmation does not change the main hypothesis supported by the family and human rights members highly suspicious of Argentine security forces responsible for removing the protesting Mapuches.

"This does not remove that responsibility falls on the gendarmerie, and we will continue investigating to know the whole truth and we want justice," brother Sergio announced. He added that the circumstances of the discovery of Santiago's corpse generate many doubts. "We need to know what happened to Santiago and who are responsible for his death. The whole truth. Not only those who took his life but those who, by action or omission, collaborated in the cover-up and impeded the search process. No one can convince us that government could have done much more and much earlier," the Maldonado family wrote in a statement, in a clear reference to the alleged Executive's attempts to divert any responsibility from the gendarmerie

How Maldonado died and how he supposedly was "placed" in the river, after 77 days of disappearance is a key point of the case, and so is the fact the body was found only hours before Sunday 22 October midterm election when half the Lower House and a third of the Senate will be renewed.

The election is crucial for the ruling coalition "Let's Change" of president Mauricio Macri who is intent on obtaining a working representation in Congress in support of his many economic reforms program, displacing the populism of his predecessor, ex president Cristina Fernandez de Kirchner, who still has some 18% to 20% electoral support according to the latest opinion polls. She is particularly strong in the province of Buenos Aires, which holds 40% of Argentina's electorate.

Maldonado's case is highly sensitive in Argentina given its recent tragic past of military and police violence, abuse of human rights and thousands of disappeared. The fact that the body of Santiago had no signs of violence, gunshots or beatings, and apparently drowned, must of come as a relief for the government of president Macri. In effect the repeated purges in Argentina's security forces since Macri took office confirm the violent practices and excesses in the forces remain a problem and a challenge.

So sensitive is the issue that at mid week when a body was reported found in Chubut, near the Mapuche encampments, the major Argentine political parties decided to cancel their election campaigns.

Another side of this Argentine history of "lead and blood" is Maria Eugenia Vidal, the popular governor of Buenos Aires province, and Macri's strongest electoral asset: she lives with her family in a military barrack given the repeated death threats against her life, most probably from police and narcotics mafias in the province.