Theresa May Brexit efforts receive strong boost from Angela Merkel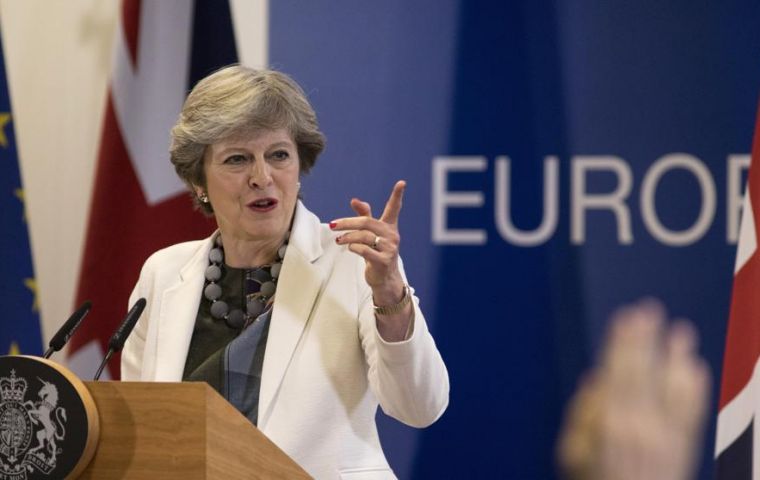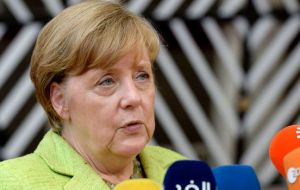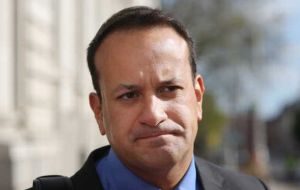 German Chancellor Angela Merkel gave Theresa May a Brexit boost as EU leaders gathered for a summit in Brussels, saying there were "encouraging" signs that talks on the future UK/EU trade relationship could begin as early as December.
Britain had already given up hope of receiving a green light for trade talks at the two-day European Council, after chief EU negotiator Michel Barnier said last week that insufficient progress had been made in divorce talks to move on to the second phase, dealing with trade.
The Prime Minister made clear she was no longer expecting a breakthrough this week, characterizing the summit as an opportunity to "take stock" of progress so far.
But she said she would be setting out "ambitious plans" for further negotiations in the weeks ahead, and said she wanted to inject a new "urgency" into discussions on the post-Brexit rights of EU citizens living in the UK and Britons on the continent.
Mrs. Merkel held out the prospect the leaders of the remaining 27 EU states may be ready to kick off trade talks at their next scheduled summit, telling reporters that enough progress had been made to encourage her to think it will be possible to "take the work forward and then reach the start of the second phase in December".
European Council president Donald Tusk has indicated the EU27 may agree on Friday to begin internal scoping discussions on their position on a possible trade deal, which would allow formal negotiations with the UK to begin around Christmas if further progress is made on the divorce issues of citizens' rights, the Irish border and Britain's financial settlement.
But he warned that a move to formal trade negotiations in December would require "more concrete proposals from the British side", in comments reflecting pressure from Brussels for further UK concessions on a so-called "divorce bill" which could reach 60 billion euros (£53 billion).
Arriving at the Brussels summit, French President Emmanuel Macron said there had been attempts to create divisions within the EU, but that the 27 would show "very strong unity in the discussions on Brexit", with shared goals and support for Barnier as the EU's sole chief negotiator.
Labour leader Jeremy Corbyn was also in Brussels to meet Barnier and three EU national leaders. He accused Mrs May of presiding over "chaos" in the Brexit talks and said Labour "stands ready to take up responsibility for negotiations".
Irish Taoiseach Leo Varadkar distanced himself from remarks by Ireland's EU Commissioner Phil Hogan who said the negotiations on the UK's split from Europe are on a cliff edge to a hard Brexit. "I think we have a way to go yet," he said.
"Brexit does not happen until April 2019. We are quite far back from the cliff edge at this stage. "But it's incumbent on the EU prime ministers and presidents to ensure that we don't sleepwalk towards that cliff and that substantially more progress is made in the next couple of months".
European Parliament president Antonio Tajani addressed the EU leaders and told reporters that he had said the Parliament "appreciated" Mrs. May's Florence speech but added "we are still awaiting implementation of what was said in that speech".
Mr Tajani said: "Progress so far has not been satisfactory. We heard the tone of the speech by Mrs May, but I am still waiting to see the tone of that speech – the more flexible approach – transformed into practical deeds."