Temer insists social security reform bill will pass, despite all the opposition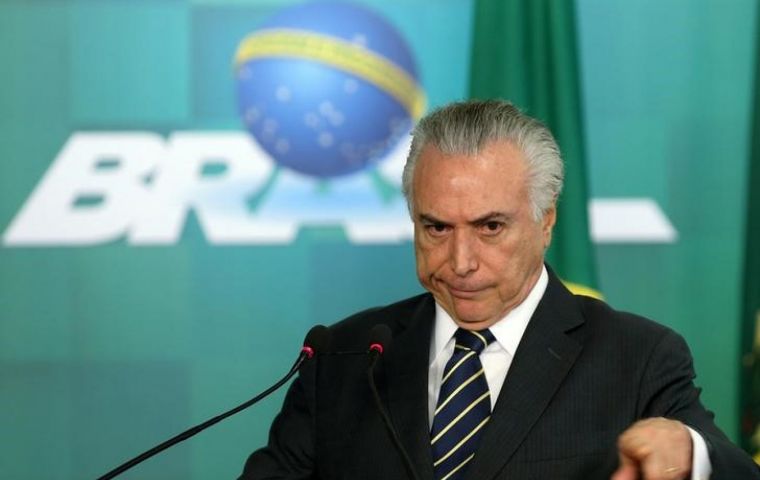 Brazilian president Michel Temer admitted that the social security reform bill may not be put to a vote, but underlined that even if that is the case, the federal government will not be shut down.

At the beginning of his meeting with party leaders in Brazil's Chamber of Deputies, the president said that he would continue to defend the approval of the bill, even if society, the press and congress positioned themselves against it.

"I frequently notice that many plan on defeating the bill, and believe that, in doing so, they are defeating the government. That is not true. They are defeating Brazil", he said. "The government will not be shut down because a bill was defeated or wasn't put to a vote, because this government not only built itself from the ground up but will continue to build itself", he added.

According to Temer, refusal to put the bill to a vote would not signify a defeat for the federal government, nor would it demonstrate that his administration failed, because, in his opinion, his administration "has not failed, not even once".

When it comes to social security, the president believes that the important thing to do would be to at least take a step in the right direction, even if that means that not all the measures that were originally proposed by his economic team get approved.

According to Temer, the social security reform bill would represent the "completion" of a series of crucial reforms, alongside those that his administration proposed in areas such as education and labor.