Argentine public opinion captivated by the dramatic search for the lost submarine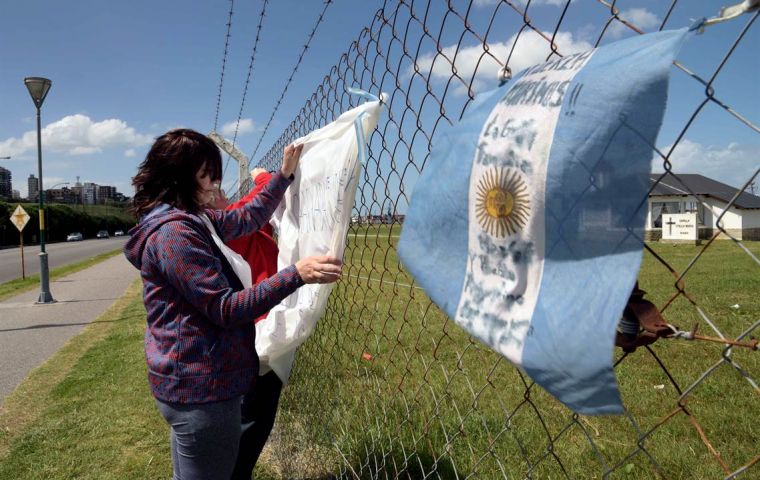 The dramatic search for the missing Argentine submarine in the South Atlantic has captivated the nation of 44 million, which recently mourned the loss of five citizens killed when a terrorist truck driver plowed through a bicycle path in New York City.

Crew members' relatives gathered at the Mar del Plata naval base, where the submarine had once been expected to arrive around noon on Sunday from Ushuaia. However, it would not be unusual for storms to cause delays, the navy spokesperson said.

At the entrance of the base, locals hung signs with messages in support of the crew members and their families on a chain-link fence.

"Strength for Argentina. We trust in God. We are waiting for you," read a message inscribed on a celestial blue-and-white Argentine flag hanging on the fence.

"Let's go, men of steel. We are waiting for you at home," read a message written on a picture of the submarine.

Argentine-born Pope Francis mentioned the missing vessel in his Sunday noon prayer. "I also pray for the men of the crew of the Argentine military submarine which is missing," the pontiff said.

The ARA San Juan was inaugurated in 1983, making it the newest of the three submarines in the Argentine navy's fleet. Built in Germany, it underwent maintenance in 2008 in Argentina. That maintenance included the replacement of its four diesel engines and its electric propeller engines, according to specialist publication Jane's Sentinel.