Putin talks to Macri and sends a oceanographic vessel to help with the search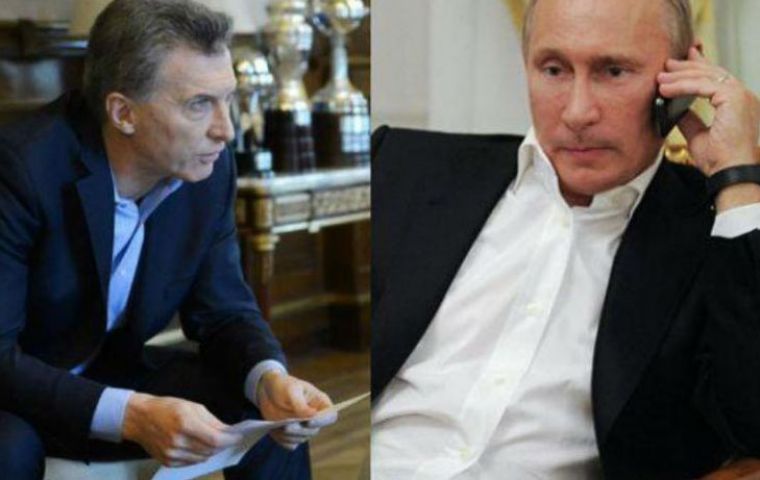 Russia has agreed to dispatch an oceanographic ship to Argentina in order to help with the search for the missing Argentine submarine, ARA San Juan, the Argentine Foreign Ministry said on Wednesday following a telephone conversation between Russian and Argentine presidents Vladimir Putin and Mauricio Macri.

The Argentine President thanked his Russian peer for offers of assistance while Putin said he would immediately dispatch a high-tech oceanographic ship that would be very instrumental in an operation of this kind.

The ministry also said the two Presidents had agreed that the Russian and Argentine Defense Ministers would discuss further ways of implementing Moscow's cooperation offer.

The number of countries thus engaged in the search and rescue operation in southern Atlantic will reach thirteen. The Foreign Ministry said earlier assistance had already come from Germany, Brazil, Canada, Chile, Colombia, Spain, the U.S., France, Norway, Peru, the UK, and Uruguay.