Falklands decide to discuss a Holiday Scheme, originally funded by the government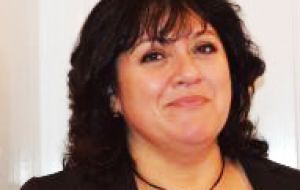 The Falkland Islands Holiday Credit Scheme that lasted some ten years until 2008, and by which the government credited a daily contribution to each Islander in support of the cost of overseas travel, may be about to make a comeback, according to the latest edition of the Penguin News.
At one of the latest meetings of the Legislative Assembly the following motion put by MLA Leona Roberts, and supported by Roger Spink, was passed by five of the six members present.
"This House believes that the Holiday Credit Scheme (or similar) should be reintroduced in the case of a budget surplus, and that, if supported, calls on the Falkland Islands Government to begin the process of developing this policy with an aim for inclusion in the upcoming budget round."
Proposing the motion, MLA Roberts gave a brief history of the previous scheme, which was designed to supplement the cost of international and local travel.
Beginning in the late nineties, the scheme was suspended in 2008. By this time the amount of money credited daily to each Falkland Islander had been reduced from an initial £1 to 50p in 2004 and finally 20p in 2006.
Using the analogy of the goldfish bowl, MLA Roberts said that although the Falklands was a beautiful country in which to live, being able to get away from time to time brought a range of significant cultural, personal and educative benefits.
MLA Stacy Bragger who said that while he supported the idea of an open discussion about a topic which was of interest to many people, he wished to abstain from voting, as he believed that the reintroduction of such a scheme was not a priority and that there were, "better ways of spending the money". (PN)