Expanded access facilities planned for Santiago's international airport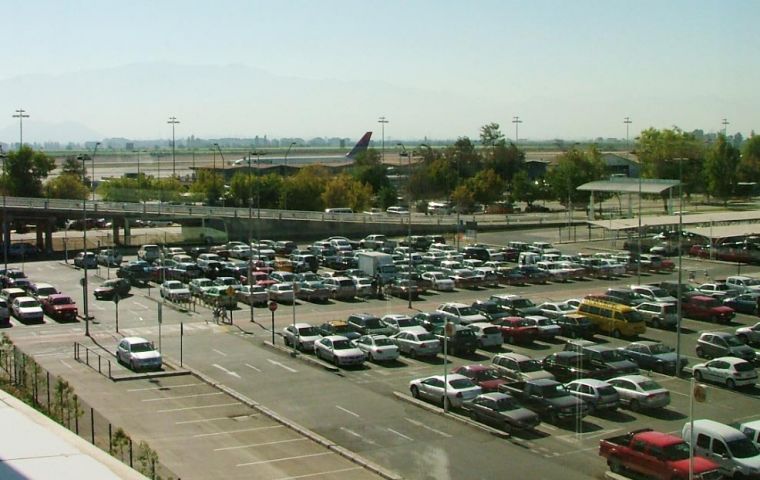 Chile's Public Works Ministry (MOP) will invest 9.1 million US dollars to remodel infrastructure surrounding Santiago's Arturo Merino Benitez International Airport in order to reduce traffic and improve experiences for air travellers.
With 50,000 daily visitors arriving in over 20,000 cars, gaining access to the Santiago International Airport can take over 15 minutes through traffic. To address this problem, MOP and the road construction group Costanera Norte have initiated a series of projects to improve surrounding roads and airport access points.
The most important aspect of the project is installing the "tag" payment system, an automatic toll payment method for cars that facilitates greater traffic flow. Currently the "tag" system is used by Santiago's urban highway network.
The more efficient system will replace the traditional manual payment method by April.
Another aspect of the project includes the addition of an additional lane to the Costanera Norte access route to the airport.
The lanes will increase from two to three along a 2.2-kilometer stretch. In addition, the access point over the Mapocho River will be improved.
The final part of the project will include the construction of a new entrance to the airport directed towards travellers who will be coming in from the north of the city. Travellers will have the option to enter the airport using the intersection of Lo Boza and Lo Echevers. The estimated cost of this final infrastructure will be upwards of 44.6 million US dollars.
By Tatiana Cary – Santiago Times