UK analysts says Falklands' oil industry could be worth 180 billion dollars in royalties and taxes
Friday, February 17th 2012 - 03:59 UTC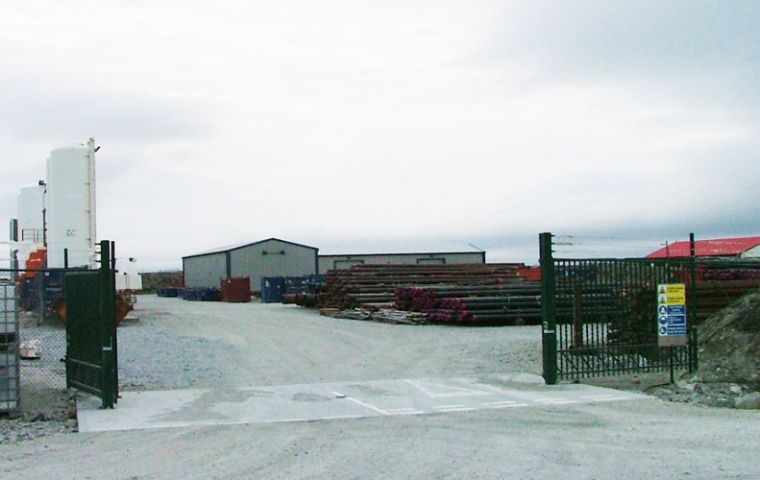 A leading UK market and investment analyst, Edison Investment Research looks at the prospects of the Falkland Islands oil industry and suggests the industry could be worth 180 billion dollars in royalties and taxes.
Likewise analysts believe that a successful 2012 drill campaign will be a "game changer" not just for the companies involved but the Falklands as a whole. The report scans the five companies licensed by the Falklands' government with two of them currently involved in drilling.
Rockhopper Exploration success in recent years has started the ball rolling as the company now prepares to develop the Sea Lion oilfield in the Falkland north basin.
The drill bit is already turning in the first of four wells in the unexplored deepwater plays of the Southern Basin and "the next six months will provide a wealth of news-flow from the region" EIR analyst Elaine Reynolds said.
According to Reynolds the Southern Basin is totally unexplored but the largest prospect in that basin, Loligo (being targeted by FOGL), contains estimated resources of 4,700 million barrels, making it the largest drill target anywhere in the world in 2012 and over ten times the size of the estimated gross 448 million barrels discovered to date at Sea Lion.
But, according to Reynolds there is more to be had in the Falklands than just a speculative punt on exploration drilling.
"The Falklands offers a bit of everything for investors at the moment," she said.
"Rockhopper provides relatively low-risk development upside, while FOGL is the most compelling of the exploration plays, although Borders and Southern remains very attractive".
The analyst also says that while Desire Petroleum and Argos Resources are less attractive at the moment, with no near-term activity, both companies could still benefit from regional euphoria in the event of 2012 discoveries.