Half of Argentines believe Malvinas conflict 'will never be solved', shows poll
Wednesday, April 4th 2012 - 23:55 UTC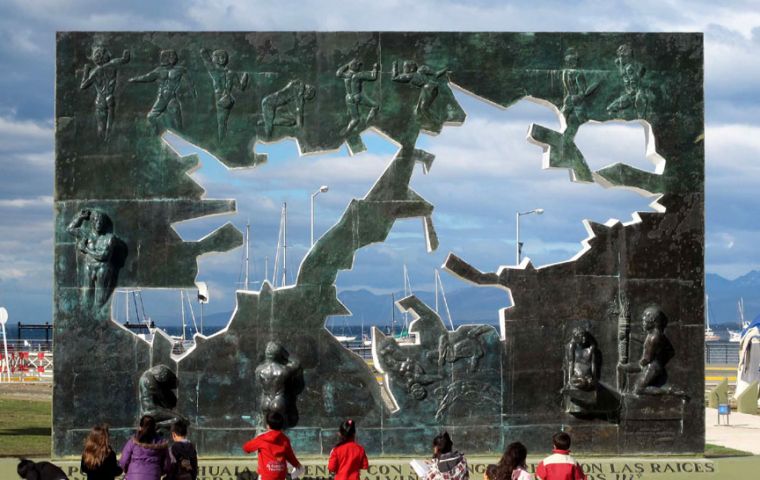 Half of Argentines believe that the Falklands/Malvinas conflict over which Argentina and Britain went to war 30 years ago, will not be solved, but a clear majority have no doubts about the sovereignty issue, according to a public opinion poll released on Wednesday.
The Belgrano University Public Opinion Centre poll shows that only 35% of Argentines believe the conflict will be solved some day and 15% have no opinion on the issue.
"Expectations of reaching a final resolution of the conflict is predominantly pessimist, 50% of public opinion believe it will never be solved", concludes the report based on fifteen questions.
However 65% of interviews believe Argentina is in better conditions that in the past to establish negotiations with the UK over the Falklands. But 70% also perceive that the British will never have a real intention of negotiating the Islands sovereignty, which thirty years ago was occupied by Argentine troops triggering a war that ended 74 days later with the unconditional surrender of the invading forces.
Six out of ten in the poll have no doubts about Argentina's Malvinas sovereignty, 18% believe they are British, 10% belong to both contenders and 13% does not know. But seven out of ten value the government's efforts to recover the Islands.
Likewise 43% consider 'correct' the diplomatic actions undertaken by the Argentine government to promote an opening of negotiations with the UK. However 30% said no and 27% did not know or did not reply.
Half of the interviews showed that they are under the impression the British government are using the Malvinas question to distract public opinion from other domestic political problems.
An overwhelming 91% reject the military option as an alternative to recover the Islands and 58% would not accept a shared sovereignty agreement nor split the Islands between the UK and Argentina.
Six out of ten interviews believe the Islanders (kelpers) should not participate or be part of any negotiation process, while 24% say they should and 14% don't know or don't answer.
A similar percentage ignores the fact that the Falklands have a commercial air link with Chile, with a stop in Argentina, and considers the Argentine government should not allow the flights.
Similarly, 65% mistrust the sincerity of the Chilean government when it comes to supporting Argentina's claim over the Falklands/Malvinas.
The poll was taken between 14 and 26 March interviewed 620 people over 18, residents in Buenos Aires City, half or each gender and based on fifteen questions.