Falklands' program to monitor social effects of hydrocarbons development
Wednesday, October 22nd 2014 - 15:13 UTC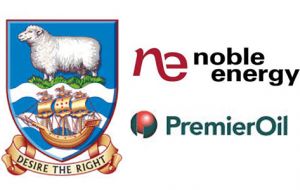 The Falkland Islands government discussed and agreed proposals from the Policy Department on a Social Effects monitoring program in respect of hydrocarbons development, according to the report on the latest Executive Council meeting.
The program will identify a range of social indicators to identify, quantify and assess the social and cultural effects (both positive and negative) of the development of hydrocarbons in the Falklands.
The results will be the subject of regular review and remedial action where necessary. The project is co-funded by FIG, Premier and Noble.
Likewise a proposed paper to agree the Code of Practice for the procurement of local goods and services by the oil industry and their contractors was withdrawn prior to the meeting, due to incomplete consideration of some legal issues.
Members expressed concern at this late intervention and discussed the issues involved. The revised paper will be resubmitted for the next meeting.
Executive Council was attended by MLAs Barry Elsby, Phyl Rendell and Mike Summers.