Now comes the main challenge for the fragile opposition coalition: running Venezuela
Tuesday, December 8th 2015 - 09:10 UTC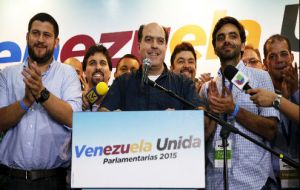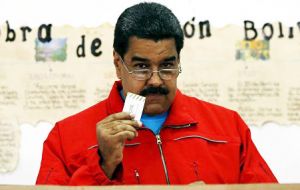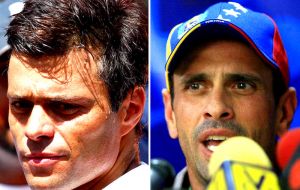 Venezuela's fragile opposition coalition which managed to come together to achieve victory over the Chavista government on Sunday, now faces the test of trying to stick together and use its newly won congressional authority to address the country's deep economic problems and political rifts.
Leaders of the opposition Democratic Unity coalition, said its candidates had won at least 112 seats in the 167-member National Assembly that will be sworn in January 5, giving it a two-thirds majority needed to call a constitutional convention, remove Supreme Court justices or carry out other important measures that could exert enormous pressure on the populist government of President Nicolás Maduro.
The officials said that Mr. Maduro's United Socialist Party had received at least 51 seats and that the winners in four races had not yet been determined. Even with a smaller majority, the opposition legislators can remove the vice president, cabinet members and the directors of the Central Bank, and press ahead with investigations of corruption.
Enrique Marquez, an opposition legislator who won re-election, accused the government of deliberately withholding some election results Sunday night to hide the depth of its loss.
Chavismo was even wiped out in some of its traditional strongholds. The opposition said that it won both congressional districts in Barinas, Hugo Chavez's home state, where one of the government candidates was a brother of the former president, Argenis Chavez.
The anti-Chavista forces also won all the districts in Caracas, the capital, including areas that were once fervent government bastions. Maduro had dispatched many of the government's best known officials to run for office around the country and in many cases those candidates lost.
While there are many different parties and leaders in the opposition, they generally agree on basic economic principles like the promotion of private enterprise and foreign investment.
Colette Capriles, a political scientist, said that opposition leaders like Henrique Capriles were keenly aware that if Mr. Maduro was forced out in the coming months — a goal voiced by many in the opposition — there would probably be a new election to succeed him. Several of those leaders consider themselves contenders. "These are all chess moves," said Ms. Capriles, a distant relative of Mr. Capriles's.
The most telling split in the opposition is between a radical wing, led most prominently by Leopoldo Lopez, a former mayor, and a more moderate wing, led primarily by Capriles.
Lopez last year led a campaign of street protests to push for Maduro's ouster, a strategy that Capriles resisted. The protests often turned violent or were met with aggressive actions by security forces to put them down. López was recently sentenced to more than 13 years in prison for his role in leading those protests, although his conviction was criticized internationally for the lack of due process.
But Capriles and Lopez have long been rivals within the opposition movement, and López's leadership of the more aggressive anti-government strategy only highlighted the rift between them.