May and Sturgeon unable to find common ground; Scottish parliament will vote on independence referendum
Tuesday, March 28th 2017 - 08:36 UTC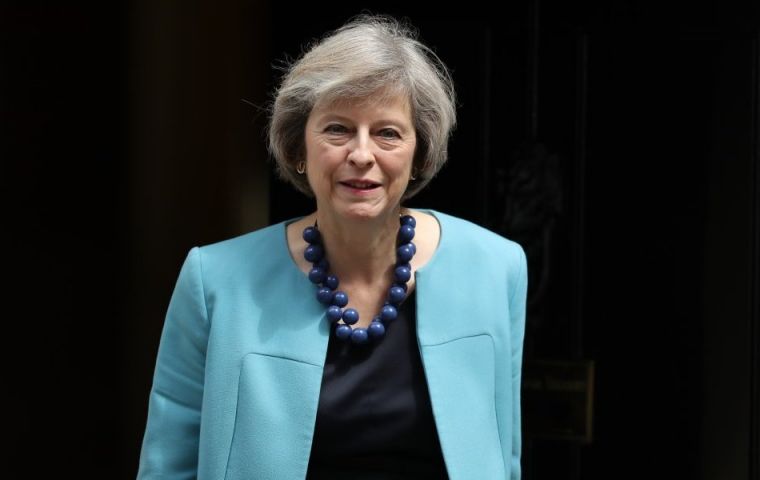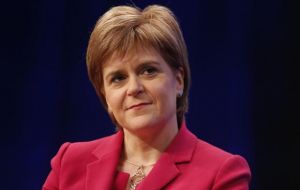 Scotland's First Minister Nicola Sturgeon and British Prime Minister Theresa May were unable to find common ground during a meeting in Scotland, just a day before the Scottish parliament is set to sanction another independence referendum.
Sturgeon told the BBC on Monday the hour-long meeting had been cordial but that May had made no concessions on her position, which had left the Scottish first minister frustrated.
She expected May to discuss which powers could be passed back from Brussels straight to the devolved government in Scotland after Brexit, but Sturgeon said there was "no willingness" to enter into talks.
Earlier in the day, May stressed the importance of maintaining Britain's "strength and stability" as Britain prepares to leave the European Union.
May told civil servants the union of Britain's four nations must not become "looser and weaker" in a speech to her government's Department for International Development in East Kilbride, near Glasgow.
England, Scotland, Wales and Northern Ireland are an "unstoppable force" and the separate parts of Britain's union must not drift apart, the prime minister added.
Scotland's devolved parliament is expected on Tuesday to back Sturgeon's plan to hold a referendum and empower her to start talks with May's government in Westminster.
But May has deemed the plan for a second public vote on Scottish independence "divisive". Scotland voted against independence in 2014.
If, as expected, the Scottish parliament empowers Sturgeon to begin formal talks, May's government is likely to delay the process and attempt to persuade the SNP to hold a referendum after Britain completes the Brexit process in March 2019.
May plans to trigger Article 50 of the Lisbon Treaty, which allows a nation to leave the EU after up to two years of negotiations, on March 29.
More than 60% of voters in Scotland opted to stay in the EU in the Brexit referendum, while 52% voted for Brexit across Britain and Northern Ireland.