The disputed FIH Group plans to release this week a trading update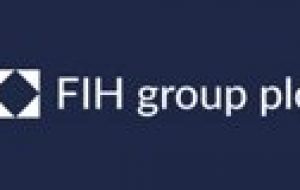 FIH Group PLC said on Tuesday it plans to release a trading update later this week which will outline its anticipated results for the recently ended financial year while also updating shareholders on the future strategy following failed takeover offers for the firm.
FIH Group had been subject to a takeover battle until last week, with Staunton Holdings Ltd and Dolphin Fund Ltd having both vied to buy the London-listed company before both withdrawing their respective interests.
While Staunton's 300.0 pence per share offer lapsed after failing to secure the required level of acceptances from FIH shareholders, Dolphin Fund never made a formal bid but eventually withdrew its interest last week after being unable to get an extension from the UK Takeover Panel and because of repeated calls from the former Falkland Islands Holdings that it was not interested in an offer from the Argentina-linked investor.
Dolphin Fund had indicated its interest in making a bid at an 11% premium to the one made by Staunton, which would be in the range of 333.3 pence per FIH share. But FIH had objected to this potential offer.
FIH's resistance to any possible bid from Dolphin - described as "inappropriate and damaging" by the London-listed firm - was based on concerns that, because Dolphin Fund is owned by an Argentine citizen, any sale could mean its business is undermined in the Falkland Islands.
Dolphin gave up on its attempt after the Falkland Islands government warned FIH that it could lose its right to acquire land without obtaining a licence should the ownership of the business change.
On Tuesday, FIH said a trading update will be posted on Thursday this week detailing the anticipated performance for the year to the end of March 2017, as well as "details of the board's views on the strategic direction of the company following the lapsing of the offer by Staunton Holdings Ltd, the decision of Dolphin not to proceed with an offer, and the recent changes in the composition of the company's shareholder register."