Brazilian central bank optimistic about next year; growth 2,2% and inflation 4.3%
Saturday, September 23rd 2017 - 10:01 UTC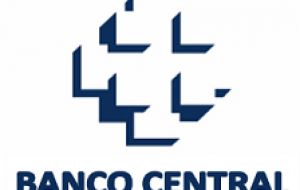 Brazil's central bank trimmed its inflation forecast on Thursday and said it expected economic growth to pick up into next year, painting a rosier picture for Latin America's largest economy as interest rates approach record lows.
In a quarterly inflation report, the central bank forecast economic growth of 0.75% in 2017, up from a previous estimate of 0.5%. For 2018, the bank forecast growth of 2.2%. Inflation is estimated at 3.2% in 2017 and 4.3% in 2018, down from 3.3% and 4.4% respectively that it expected previously.
The central bank, which has slashed interest rates from 14.25% to 8.25% over the past year to revive a recession-hit economy, maintained its forecast of gradually reducing the pace of interest rate cuts in coming months.
The bank extended its inflation scenario to include forecasts for 2019 and 2020, at 4.2% and 4.1% respectively. With inflation estimates hovering around the official target of 4% for 2020, policymakers said monetary policy can continue to stimulate economic growth.
Economists expect the bank to cut its benchmark interest Selic rate to 7.00 percent by December, below an all-time low of 7.25%t, and keep the rate at that level through 2018, a weekly central bank survey showed on Monday.
"The most important message is that the Selic rate can stay for a long period at around these levels without fueling inflation, even as economic growth picks up," said Flavio Serrano, an economist with Haitong bank in São Paulo.
Brazil's economy resumed growth in the first half of this year after three years of its worst recession on record. While stronger consumption has driven the gradual recovery for now, investments are expected to grow 3% in 2018 thanks to lower interest rates, the bank predicted.