Identification process of Argentine remains in the Falklands will be praised by Red Cross in Geneva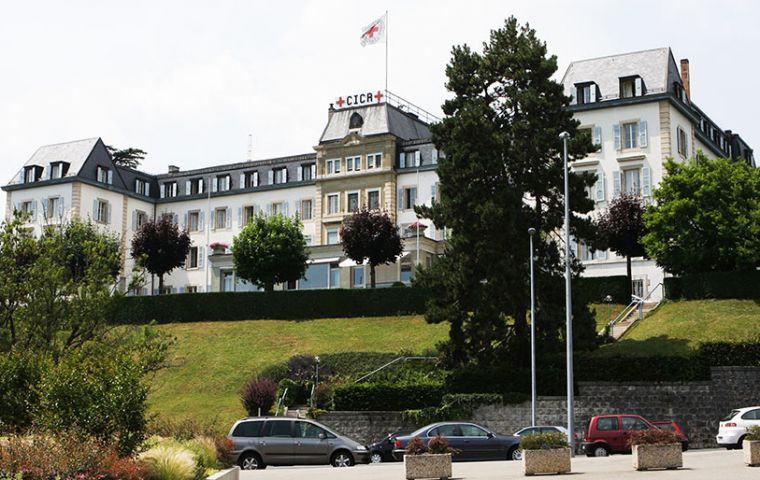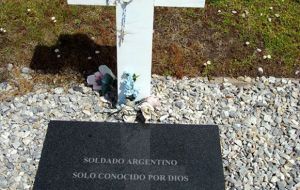 Next month, on the 21st the International Committee of the Red Cross will be holding a special ceremony in Geneva to acknowledge the identification process of the unknown Argentine combatants buried at the Argentine military cemetery in the Falkland Islands, a legacy of the 1982 South Atlantic conflict.
Permanent representatives from Argentina and the UK will be attending and the purpose of the event is to underline the success of the forensic and anthropology work displayed by the teams that worked at the cemetery located in Darwin.
"The aim of the event is to present the good practices performed during the Humanitarian Project Plan", according to ICRC sources.
In effect in December 2016 it was announced that Argentina, the UK, and the Falklands had agreed to a process that had started a few years before, and that the ICRC would address the identification of the Argentine combatants buried in the Falklands with only a white cross and a gravestone that read, "Argentine soldier, only known upon God". This is how the HPP was born under the guidance of the ICRC.
The first steps were to agree on a chronogram, the identification process, logistics and the labs which would be doing the crosschecking of DNAs from the remains and those of the Argentine next of kin. Two years later the plan has managed to give full names to 101 of the 121 graves, and the work continues.
The task took off at the Argentine military cemetery close Darwin on 20 June 2017, and during several weeks a team of forensic experts from Argentina, Australia, Chile, Spain, Mexico and UK exhumed, analyzed and took samples from the remains.
Following on that stage and with extreme care and dignity all remains were reburied in new caskets in their original graves.
Three genetic labs in Cordoba, Argentina, as well as in UK and Spain were responsible for the compliance and certainty of the DNAs cross checks.
The Humanitarian Program Plan has been so successful that its chief Laurenz Corbaz admitted that it was an unique task because "never before we had a project which involved a diplomatic conference between countries and an international accord between Argentina and UK, which gave the mandate to the International Committee of the Red Cross".